Does your team struggle to increase profitability? Don't worry; learning how to incorporate timesheet software into your workflow can help your team achieve that.
In many cases, agencies do not feel the need to use time tracking apps, especially if they have small teams and budget forecasting issues. However, they are actually wasting many benefits of time tracking, from better performance to more accurate billing.
Lucky for you, if you are interested in using timesheet software, it does not take so much time and effort to get started.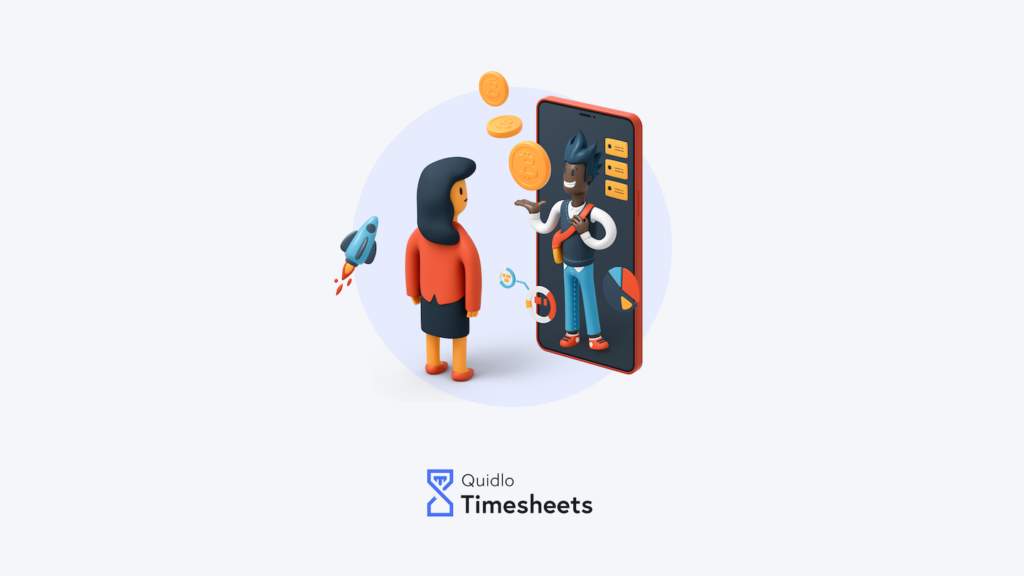 What is a Timesheet?
A timesheet is a mechanism for payroll used by accounting, human resources, and project management according to the proof of their total hours worked. It records the number of time employees work on tasks.
When used in project management, a timesheet is useful for monitoring businesses' time and keeping projects on track. It is also used as a management tool, which is helpful for expense tracking, team availability estimates, and capacity planning.
Why Do Agencies Need to Time Track?
Businesses, regardless of the industry they belong to, need to keep tabs on how each of their resources is being utilized. And one of the best ways to track hours during client invoicing is time tracking.
With accurate budget projections and billing, businesses can increase profitability by reducing non-billable project tasks. The use of reliable employee timesheet software helps companies get data-backed timelines, real-time progress updates, and increased transparency. In return, they have a better chance to increase profitability.
What Do Agencies Time Track?
Most agencies find time tracking a hectic task with so many moving parts to take into consideration. Efficient use of time and diligence is a must, and this is where timesheet software enters.
You may wonder why your paper timesheets are bad. The answer is simple – they lack the comprehensive capabilities and features that time tracking apps have.
The best timesheet apps help agencies more than just recording employees' time. For instance, managers can get more insights into accurate client billing arrangements according to the documentation from the same past projects.
Marketing agencies need to time-track because they can get a more detailed picture of how long each task takes. Once laid out efficiently, they can identify and restructure every inefficient process more easily.
When you use an app to track time, you may notice that your processes start to work as expected without needing more staff. This also helps with issues like projects behind schedules and burnout. As a result, you can expect improved operations.
How to Use Timesheet Software for Invoicing and Billing
To start a time-tracking workflow, check out the following actionable ideas:
You can set individual task times, and it is simple to do. This approach helps employees stay focused and make invoicing more straightforward.
A timesheet app allows you to specify a type of billing for all timed work sessions. This critical feature is helpful if your business offers multiple services at different price levels.
Billable and Nonbillable Tasks
With the time tracking app, you can automate time tracker tags for either billable or nonbillable tasks. This will help your team focus more on their most critical responsibilities and less on admin. It also helps speed up your workflow's software adoption.
Another interesting thing about a timesheet app is that you can integrate it with Google Calendars. This prevents you from spending billable time in meetings on Skype, in-person, or over the phone slip through the cracks.
Offsite Events and Meetings
Many timesheet apps are available in mobile versions. This allows you to use it in offsite events and meetings. Mobile apps allow an instant time track sync with the rest of the team's work, helping each team member stay on the same page.
Individual and Team Hours
A timesheets software makes accessing detailed views of an individual or team hours easier. Investments in marketing are known to be challenging to measure. However, time tracking data necessary for answering client questions can deliver additional value to their overall experience with your business.
An app designed to track time allows you to export timesheet reports for your client. Remember that marketing expense transparency is one of the most effective ways to build trust and loyalty with your clients.
How Time Tracking Can Increase Profitability
Time tracking is crucial in every business. A Company thoroughly records time while their employees are performing their tasks.
Unlike the old days, timesheet software eliminates the need to pay for the data encoder's service. Furthermore, you do not need to transfer any information from your excel file to the invoice.
Most timesheet apps include reliable tracking and invoicing. Since everything is performed through automation, there are fewer chances of committing human errors.
Here are some ways time tracking helps increase profitability:
Collects Essential Data
The best time tracking software provides vital data and information you can analyze. It will help your team see the area of business that spend most and which areas bring in the highest profits.
The software also allows you to examine if the business spends the right amount of money on a particular project. You will also determine which clients you need to prioritize.
Improved the Utilization of Employees
When you use a time tracking app, you can get insightful information regarding how your employees spend their hours on tasks. From there, you can instantly tell whether or not their actions are profitable for the organization. You can also immediately calculate the staff utilization rate and how it impacts your products or services.
Calculates More Accurate Estimations
Time tracking software is beyond time tracking; it also provides numbers and data related to your business' productivity as a whole.
Once you have completed a specific project, you have already obtained valuable insights regarding the estimated expense if the same projects occur in the future. Accurate estimation can determine whether or not a project is profitable.
Motivates Employees
Time tracking programs have a significant impact on the motivation and productivity of each team member. Aside from your employees becoming aware they are being tracked, you can easily notice their effort. Then, they tend to become more confident they will receive their desired and deserved compensation.
Besides creating a seamless approach to tracking employees' time, time tracking software also collects data necessary for ensuring business success. However, this software is commonly understood as a tool used for spying.
So, to eliminate that belief, encourage your team to use the application to make it meaningful. After introducing it to the employees, explain how it can help your business increase profitability and tell its other benefits for them and the entire company.
Improves Productivity
Your business can increase profitability by engaging employees in more productive tasks and projects. However, most organizations do not put this approach into practice.
Generally, organizations lack tools that will help them better understand profitability. So, once they implement timesheet apps, they are surprised at how time and effort are spent on nonbillable, non-productive, or administrative activities.
Time tracking apps like Quidlo Timesheets is one of the best tools that can help improve profitability. It can help you improve productivity with a simple method that your employees can use to update tasks and activities.
All pieces of information are being sent to the executives in real-time. In return, they can improve the productivity of projects and employees with the help of better-informed decisions on areas like staff activity deployment, training requirements, future resourcing requirements, and project kill/hold/go decisions.
Reduces Project Costs
Organizations that want to increase profitability often run large volumes of projects and need to ensure they carry out profitable projects. For you to know and understand whether a specific project is profitable or not, you have to understand its progress and gain an accurate and latest view of its cost and revenue.
A timesheets software allows you to have complete control over the project management process. Users may update percent complete or track team members' time at a task level when recording time. This allows project managers to perform thorough project reviews to understand the recent progress, the planned vs. current actual cost, and the profitability to date.
Furthermore, project managers can predict future profitability, and it is possible by comparing the actual percent complete against the planned extent of time gains or overruns analysis. All these pieces of information are crucial for executives to understand the project's profitability and make critical decisions on the current project portfolio.
Improves Revenue Recognition
A timesheet software helps ensure all your team members focus on timesheet compliance. Managers can also obtain real-time information on incomplete or missing timesheets.
If you improve compliance within the organization, you can deliver more timely time input. As a result, you can lower time entry errors, shorten the timesheet approval process, and promote on-time billing. This results in improved revenue recognition.
Determines Where to Cut Excess Costs
If you are aware of which project areas use most of the time, you will have a better idea of where to cut excess costs. If the timesheet software displays a problem with the time that is still left unnoticed and impacts the business' workflow, you can quickly pinpoint where to address any issues.
If some tasks take longer to be completed than they should, you can reconcile deficits to increase your profits.
Delivers More Accuracy in Billing
Being aware of what to charge is a crucial part of any business. Plus, tracking hours down to the minute is reflected on the client invoice. Remember that most clients want to see transparency on the records related to the products or services provided to them.
This process helps build trust with clients who want to keep using your services. The software also enables you to immediately adjust your pricing according to the time it takes to complete projects. The data collected using the timesheet app will help clarify fair and profitable pricing for your services or goods.
Processes Payroll with Expertise
If you wish to make your payroll more efficient, you have to start tracking the time in your company. When you are aware of the exact time being spent on every task and which employees work on the specific project, you can easily compute bonuses, deductions, wages, and salaries.
With automated timesheets, you can make this process quick and easy. So, you can reduce or eliminate the need to manually write time.
Promotes More Effective Project Management
Time tracking is helpful for understanding where each of your employees' time was spent. You will also know which employees can help improve the projects' productivity or which tasks take the longest time to be completed.
Remember that if you are fully aware of the exact time being spent on worked hours, you can quickly set budgets and estimates for projects in the future. However, suppose you have underestimated the time your employees need to finish a particular project in the past. In that case, you have to determine and understand why it requires another 15 more hours for that project.
Beware that lost time is equivalent to lost money. This is why you need to understand where your time goes.
Creates Transparency in Profits
If you want to see costs and profits whenever you want, you can use the data collected by the timesheet app. These pieces of data also help have a better understanding of which of the hours went down the estimated time.
In short, you have the best opportunity to cut costs to make more profits. This is especially helpful to increase profitability if your time is usually billed by the projects.
Final words
Not understanding data or hidden costs can significantly impact your profitability. However, organizing your business goals becomes easier when you use timesheet software. It is possible through data analysis and reworking your plans to ensure more successful and profitable future projects. Plus, time tracking apps are easy to use, accurate, and reliable. So you can easily integrate them into your workflow.
2