In the year 2023, virtual assistants have become increasingly important as businesses strive to meet customer demands while maintaining high-quality standards. To help them do this, there are a multitude of virtual assistant software tools available online that can be used by VAs to complete their tasks efficiently and effectively. Such tools can assist in managing appointments, social media management, time tracking, communicating with clients, and more.
To ensure the best results for clients and customers, virtual assistants need to dedicate their focus and effort to the job at hand. This requires commitment and tremendous patience in order to finish all tasks with precision and accuracy. Fortunately, with the help of modern technology and software tools developed especially for virtual assistants, completing tasks is made easier and faster.
In this blog post, we refer to the best virtual assistant software tools accessible online. These tools can help virtual assistants finish their tasks in managing appointments, social media management, time tracking, communicating with clients, and more.
👉 Read also: 12 Best Virtual Assistant Companies in the Phillipines
Professionals built these software tools to use with simplicity and ease. You can begin using some of them within minutes of onboarding and processing your preferences.
List of Software for Virtual Assistants
To make it easier to choose the best software tools, we have grouped them into various categories. While this is not a complete list of all the software tools accessible for virtual assistants, it strives to be the go-to list when you seek help handling your workload better.
Time Tracking
As a VA, everything you do depends on how effectively and efficiently to handle your time. Multi-tasking may help you get the best output quickly, but it pays to keep a close eye on the clock, particularly if you bill your clients by the hour.
The best time tracking software for virtual assistants is those that are the easiest to use with minimum fuss.
Instant Messengers
When we talk about communication, all lines must be open. Good communication is a critical factor in consistently offering quality work. Knowing your client's expectations and the output needed is half the job done.
Here are the apps that will help you bond with your client and provide high performance.
Video Conferencing
Face-to-face meetings aren't possible for VAs to discuss work problems, but the next best thing you can do is to get on a video call with your client.
Provided the high internet connectivity accessible these days and advancement in video conferencing, it's nearly as good as being there. Here are some of the best video conferencing tools that you can use.
Bookkeeping
Finding the ideal bookkeeping software for virtual assistants is a crucial decision. If you are not paying attention to your finances, you will not be in the business for long. Without good accounting software, it will be difficult to watch your finances.
Here are some bookkeeping tools you need for your virtual assistant business endeavor.
Bonsai
Bonsai is an all-in-one business solution for virtual assistants. While this app does much more than accounting for VAs, its accounting features are remarkable. The app is designed especially for freelance VAs, which makes it a great accounting software.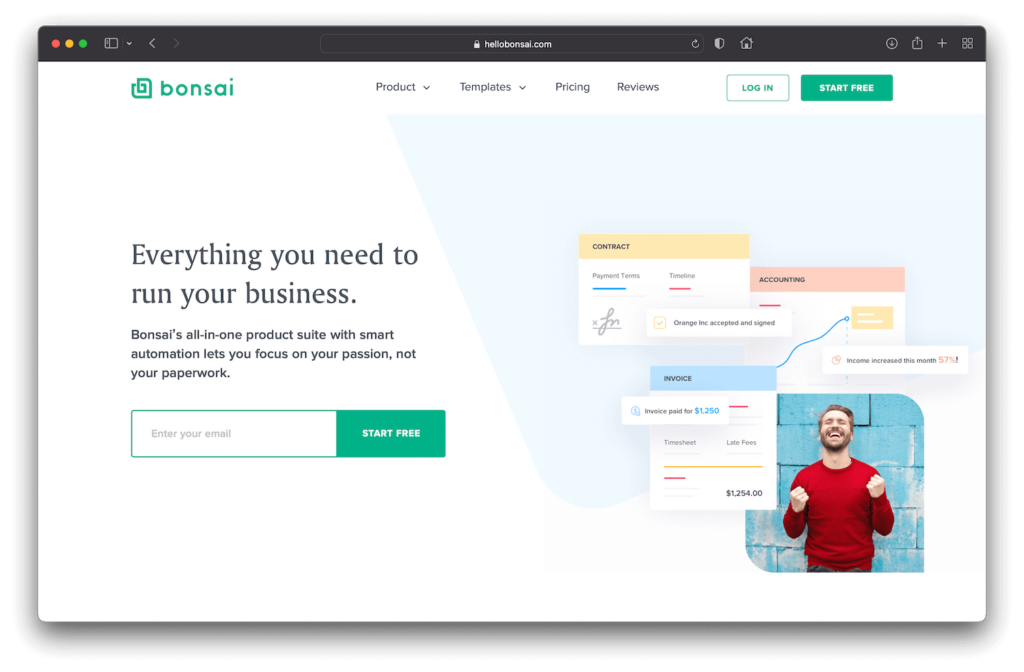 The app lets you hand off your bookkeeping work to a professional by letting you give access to your accountant. With this software, you can do quite a bit yourself.
Freshbooks
While Freshbooks has grown to service businesses of all sizes, the app has a long history of working with freelancers. The easy yet powerful features make it one of the best bookkeeping software for virtual assistants on the market today.
Also, if you ever need to refund a client or want to send them a discount, you know that can interrupt your financial records. Fortunately, Freshbooks offers a 'Credits' feature that lets you track client credits, overpayments, or pre-payments and apply their amounts to all future invoices.
Freely
Freely supports early-stage VAs to prepare for tax season in less time than ever. Freely has been built with tax time in mind compared to other accounting software. It's perhaps the ideal option if you wish to concentrate on your passion and business growth without stressing about taxes.
Quickbooks
One of the best bookkeeping software for VAs is the classic Quickbooks. Many Quickbooks alternatives have appeared over the years, but this accounting software holds its ground as one of the most suitable options for professionals and businesses of any size.
Harpoon
Harpoon has a unique approach to freelance bookkeeping. It tracks your work and creates a financial forecast to easily and quickly see how many you will produce over the next months.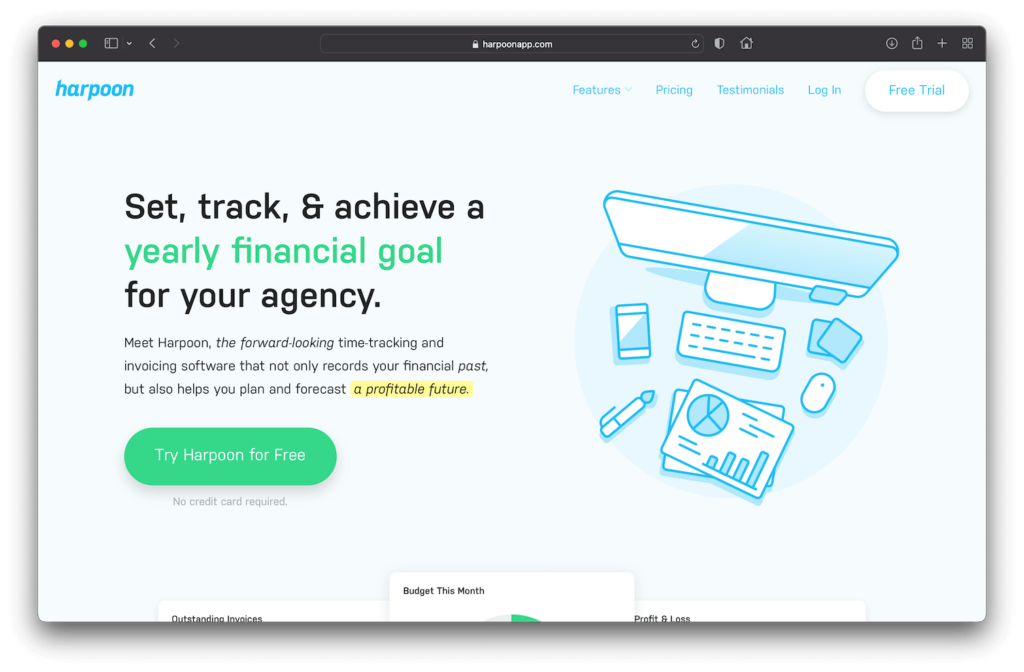 Also, their reports focus on your financial goals and help you improve in the long run.
Password Management
As a VA, it's a good time to simplify your business workflows and make your work more efficient. Frequently, that suggests adding new software and apps. The downside is that adding more apps to your toolbox means you are keeping track of more passwords. Fortunately, there's a password management app for that.
Scheduling
Attending and scheduling meetings doesn't need to be troublesome for VAs, thanks to the accessibility of online appointment schedulers.
The online schedulers are helpful if you wish to meet with your client on short notice. While Google Calendar is a great choice, other feature-rich scheduling tools are available for you.
Calendars
Staying organized at work is important to meet deadlines, be productive, and accomplish a healthy work-life balance. However, it is not always simple for most virtual assistants to build a routine.
Clients come and go, and workload differs, making for unpredictable workdays. However, scheduling tasks is still important. That's where calendar apps come in.
If you're a virtual assistant who makes your own schedule, a certain way to organize ideas, content, and weekly content is to download a great calendar app. Here are our recommended tools:
File Sharing
As a VA, you need a flawless system to share the designs and files you make with your client. That's crucial if the file sizes are too large to be sent through email. Here are some of the best filesharing software for virtual assistants we can recommend.
Social Media Management
Efficient social media management is the key to your client's growth. As a VA, social media management tools could help you save time while sharing your posts on numerous social media accounts and replying to messages and comments from your client's social media followers.
These tools also assess the performance of individual hashtags and posts and plan and schedule social media posts well in advance.
There are numerous social media tools, but here are the best.
Project Management
No one values the skills of being organized and project management more than a VA, thanks to the multi-tasking efforts they should put into handling their clients. Therefore, having the best project management software at your disposal makes your job much easier. Here are a few tools we highly suggest.
It comes with built-in collaboration tools, which makes it easy to share projects with other writers or editors without any hiccups. With Jasper's help, busy VAs don't have to worry about running out of time while creating content – it's not only a timesaver but also an expertly crafted sidekick. So get yourself, Jasper, today, and you'll be whipping up content like a pro in no time.
Alexa
Alexa is a real lifesaver for virtual assistants (VAs). She makes their tasks as easy as pie and offers lightning-fast assistance with everyday activities that would normally consume a great deal of time and energy. Instead of taking several minutes to check emails, calendars, or other relevant documents manually, Alexa can do it all with her voice commands in the blink of an eye.
Besides keeping VAs up to date on current matters, she can also serve as an alarm clock by reminding them about upcoming important events and even sending out automated messages when necessary. In short, Alexa helps VAs save a ton of time by taking off tedious work from their hands.
Siri
Most would consider Siri to be one of the most helpful virtual assistants of our era. But little do people know, VAs also consider Siri to be their assistant extraordinaire. After all, Siri helps VAs manage many of their day-to-day tasks; managing calendars, scheduling appointments, sending reminders – the list goes on and on. Yeah, that's right; when it comes to crunch time and deadlines, no other VA comes close to having the virtual sidekick powers of Siri by your side.
Surely, Siri has turned into every VA's best friend in tight spots and an all-around great resource in achieving their goals. All hail the rise of digital assistance.
Fireflies
Fireflies is soaring above and beyond to support virtual assistants. They are doing a real bang-up job of creating resources that streamline systems, enhance efficiency, and fuels productivity for the VAs out there.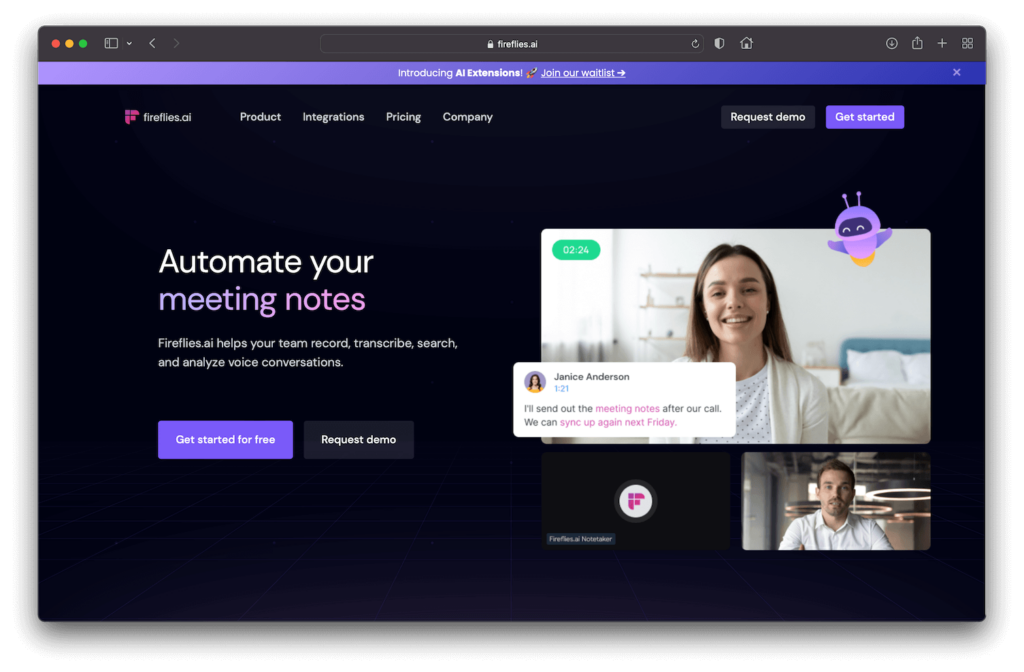 To really get the best bang for your buck, Fireflies provides amazing learning materials that not only help entrepreneurs manage their business process – but also help them do it with greater ease. From simplifying scheduling tasks to increasing daily workflow, Fireflies is giving unstoppable support to VAs, ensuring they reach their peak performance.
ChatGPT
ChatGPT is revolutionizing the way Virtual Assistants approach their workdays. Everything from content creation to research is made more efficient and effective with this cutting-edge AI chatbot, and it's only getting better. Whether they're struggling with concept generation or in need of fresh ideas, ChatGPT quickly steps in and lends a helping hand by providing accurate, quality responses and data within minutes.
Its conversational tone also makes it a pleasure for VAs to use; no longer is their workflow hindered by tedious manual processes. Instead, there's a friendly partner that can assist with nearly any project – a real lifesaver for productivity.
Market Research
Conducting market research is an essential part of any business, and virtual assistants can play a key role in this process. It's no wonder that the market research industry is booming, and its global revenue has more than doubled since 2008. With its wide range of benefits, it's no surprise that the industry is now valued at over $76.4 billion.
With the help of a wide range of market research tools, VAs can gather valuable insights into customer preferences, market trends, and competitors, helping businesses to make informed decisions and stay ahead of the competition. Whether you're looking to conduct primary or secondary research, there are market research tools available to help you gather the data you need to make informed decisions and drive business success.
Google Trends
Google Trends has been an absolute game-changer for VAs! It's like a cool breeze of fresh air that helps virtual assistants uncover the pulse of the job market and make more informed decisions. Google Trends allows them to keep track of searches so they can see what topics and areas of expertise the public is searching for, which can help them hone their skills to serve clients better.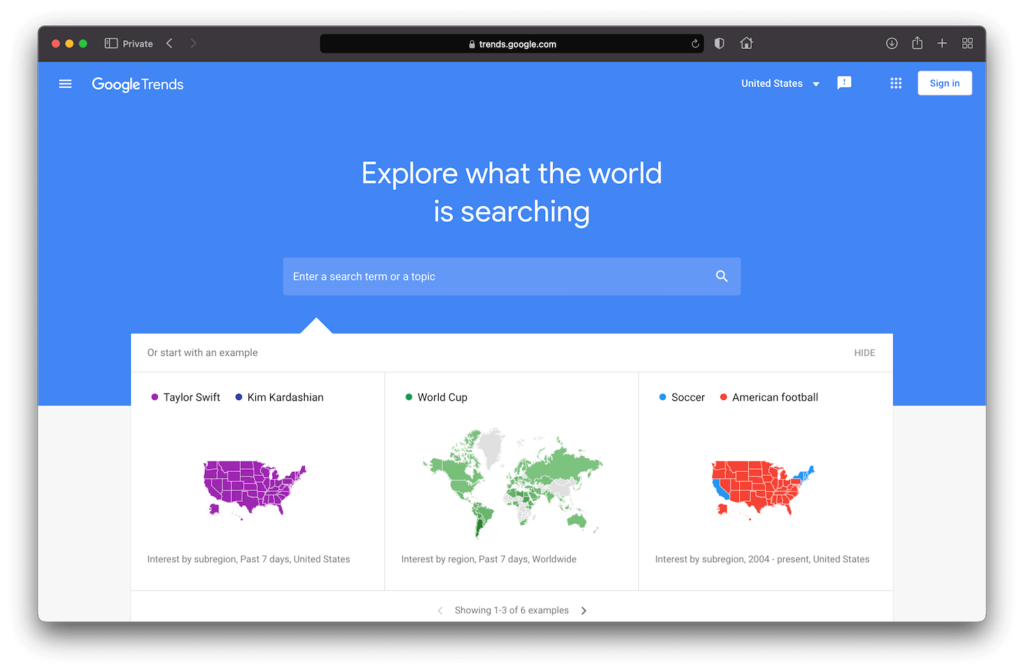 It's also invaluable in terms of keeping up with the latest industry advances. With Google Trends, VAs can stay one step ahead of the competition and keep up with industry trends as they happen – a godsend in this ever-evolving profession.
Answer The Public
Answer The Public is like a friend in the corner for VAs, helping them to stay up-to-date and in the know. This amazing tool helps virtual assistants cut through the clutter and zero in on topics related to clients' industries, providing knowledge on what prospective customers are actively searching for. This ensures that their answers are always up to scratch and on point, allowing them to stand out from the competition.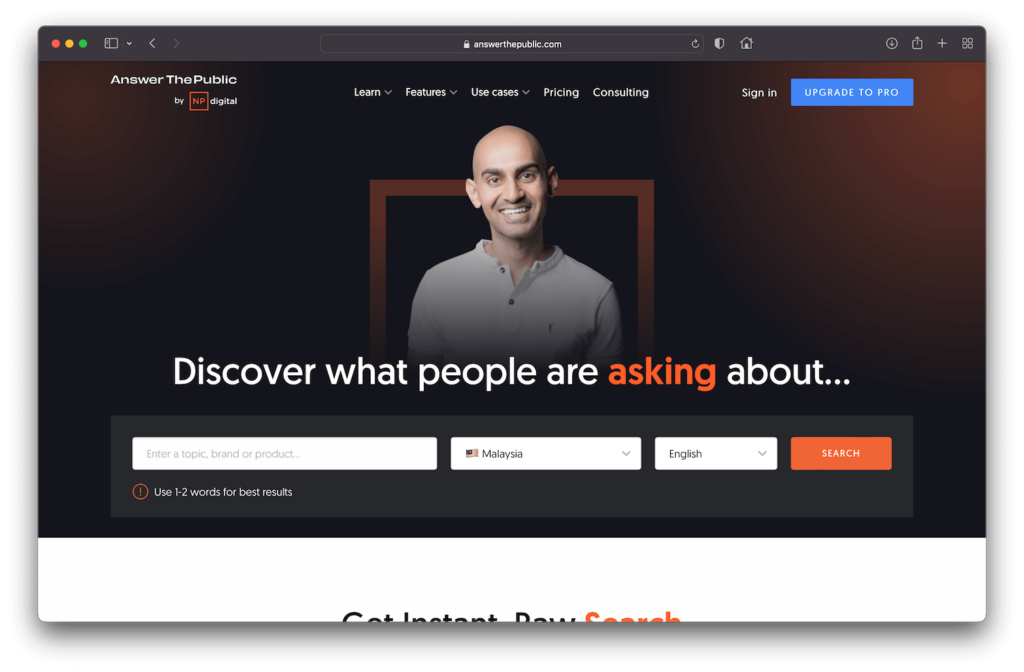 It's no wonder why so many VAs across the board are turning to Answer The Public – it really is a lifesaver.
Statista
Statista is the perfect tool to make tedious research tasks seamless and breeze by in a jiffy. Statista has everything—comprehensive data that covers all facets of the market, consumer opinion, media, and more.
From providing information on consumer trends to tracking the latest news and updates, Statista is a one-stop shop serving up top-notch assistance to Virtual Assistants. With Statista's interactive visualization capabilities helping you whip up engaging infographics on the fly, you can rest assured your overworked brain is thanking you big time.
Buzzsumo
A virtual assistant (VA) is no longer just an early-90s concept – these versatile pros are helping modern businesses save time and money with their creative solutions. And when it comes to finding the latest, up-to-date content trends, there's one tool that VAs are praising as a blessing: Buzzsumo! With its intuitive search functions and powerful filtering options, this platform gives VAs access to insights into what type of content resonates best with your audience – making their content curation responsibilities much simpler.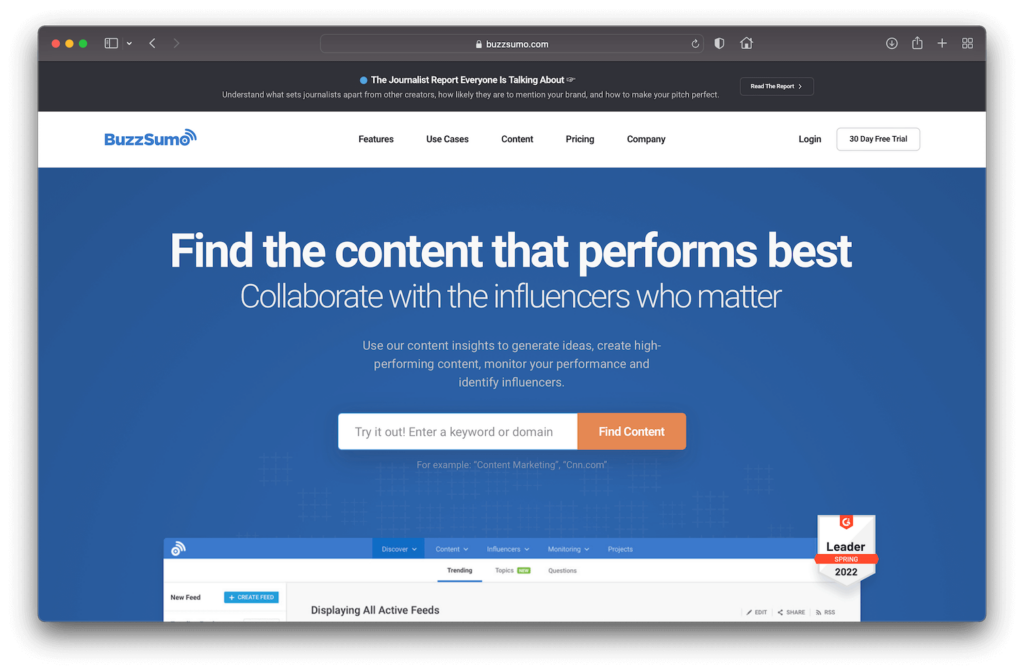 More than that, Buzzsumo makes it easy to identify shared industry topics and shareable quotes within seconds, enabling VAs to provide exceptional value for their employer without breaking a sweat. Buzzsumo is definitely helping VAs make their mark in the virtual world.
Final Words
It's now 2023, and virtual assistants are a major part of the workforce. These days, there's an abundance of online software available for VAs to make their jobs easier and more efficient. From instant communication platforms to project management and collaboration tools, there's something out there to suit everyone. Using these types of productivity tools can provide VAs with a real competitive edge by helping them stay ahead of the game.
Furthermore, having knowledge and experience in using various productivity tools can be great additions to any VA's professional qualifications. Not only will it give clients confidence in your skillset, but it will also show that you are capable of adapting quickly to new developments in technology. We suggest trying out these tools first to be familiar with their benefits and features.
5