Are you one of those people with a busy schedule? Perhaps you're always surrounded by tasks that leave you no time to concentrate on your business's core segments. If your answer is yes, then hiring a virtual assistant can solve your concerns.
Most people know how helpful and efficient a VA can be, but most business leaders and entrepreneurs avoid having one. The main reason is the confusion and lack of consultation regarding the working style of these professionals.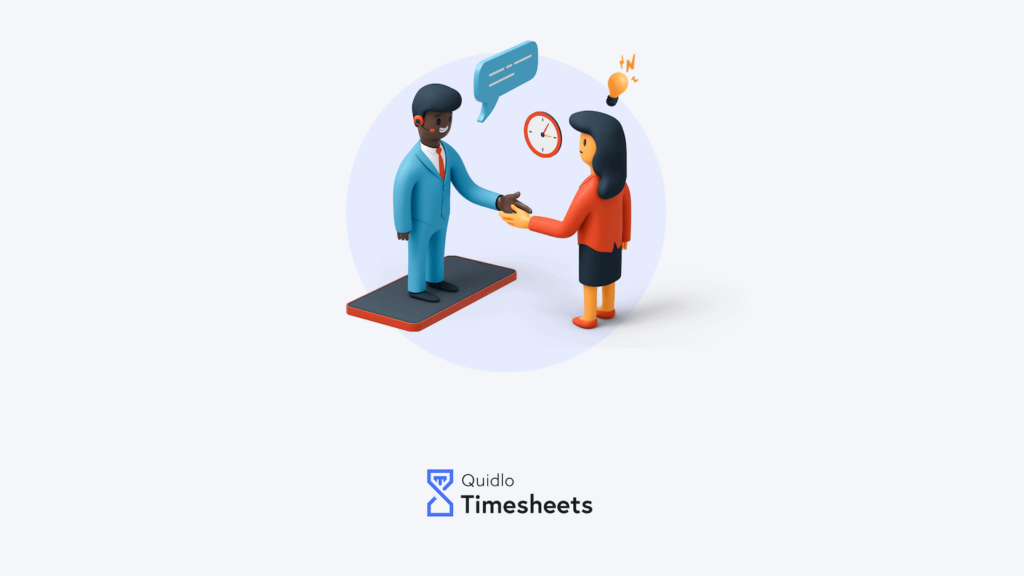 Remember that hiring a VA can offer your business an advantage. A virtual assistant can take care of administrative and mundane tasks, so you and your team can concentrate on core strategies and functions. As a result, your business enjoys an increase in efficiency, productivity, and even a long-term boost in profits.
It may sound counterintuitive that adding an expenditure could boost your profit, but it's the reality. Hiring a VA has helped us make more money—and it helps your virtual assistant make a living too. This guide clearly explains what a virtual assistant is and how they can help you.
What is a Virtual Assistant?
What is a virtual assistant, by the way? A VA is a remote administrative assistant or office assistant. Your VA can do a variety of tasks that are often associated with being in the office. That's because most of such tasks can be managed by someone working from a remote location. A VA often works from a remote office space or home.
Even though you can hire a VA as an employee, most virtual assistants are freelancers, so you can hire them part-time or on a contract basis. Thus, whether you need someone to handle your email, post to social media, help with administrative tasks, help you schedule interviews, do data entry, etc., a VA can certainly be helpful to you.
One of the amazing things about virtual assistants is that they're more cost-efficient than you assume. You might think a VA is a luxury or that executive assistant services are something only rich business owners can avail themselves of. However, nothing is far from the truth.
Take a step back before you write off a virtual assistant as out of reach for your budget. After hiring a VA, you might be shocked to learn that having one is perhaps better for your bottom line.
What Does a Virtual Assistant Do?
Remember that a virtual assistant can take over everyday tasks and administrative work, sucking up your energy and time. Those are tasks that can be managed by many people and are often tedious and mundane.
They might not be difficult, but they can be draining and often have a fairly low ROI—although they might be needed for your business to grow and function.
Turning those tasks over to a virtual assistant frees you up to concentrate on bigger-picture items that have a bigger effect on your business that needs your years of experience.
Here are some of the things a VA might be able to help you with:
Administrative Work
You can hire virtual assistants to be 'assistants.' They can take over all your business duties like a standard administrative assistant. That includes:
Booking travel arrangements
Arranging your calendar and to-do list
Basic data entry
Answering phone calls
Diary management
Scheduling appointments and meetings
It can be anything that an administrative assistant typically does. However, the only difference is that an executive assistant does not have a desk in front of your office. On top of that, it's the same thing as a standard administrative assistant.
Email Management
You've been there. You opened your inbox to see mountains of unopened emails starting at your soul. Responding to all those emails can be a tedious endeavor. But it has to be done. You'd be in much trouble if you left that repetitive work as it is.
That's why most entrepreneurs and businesses outsource this to virtual assistants because they can do the following on your behalf:
Carry out email marketing campaigns and organize email lists
Organize and filter your inbox
Answer job concerns, follow-ups, and general questions
Sift through your email to remove any spam that has crept in
The outcome? Your email channel is functional without you having to do anything about it.
Research
Research is an integral part of any business's growth strategy. Without good insights, you will never understand how to grow. Nonetheless, an entrepreneur cannot spend hours on research while running a small business. Right?
When discussing research, you must work with a dedicated professional whose natural language is data crunching. They must:
Keep track of your competitor's services and products
Screen applications for an affiliate program
Find formats for press releases
That's a lot of research. Assigning it to somebody in your team with other responsibilities is not a smart idea. It will be overwhelming for your team members.
That's why startups and even big companies turn to virtual assistants for research. Vas doesn't have other responsibilities—they can remain focused on collecting and analyzing data to help your organization.
Social Media Management
Social media is a crucial weapon in your marketing plan. It is where most of your potential customers will engage with you. Nonetheless, many businesses look disconnected and distant from their potential customers—your social media presence can transform that.
Why don't you outsource it to a VA if you do not have the bandwidth to deal with your social media accounts? A virtual assistant can be responsible for such particular tasks:
Analyzing reports and statistics
Engaging with your followers
Scheduling posts
Making content to share on your social media channels
Having someone proficient here is vital, as handling a company's social media presence is complicated. Your accounts must connect with people while staying relevant at the same time. Most businesses opt for VAs to deal with macro-level social media tasks.
Finance Management
There's that general assumption among startup owners that virtual assistants can do your taxes for you. Yes, they could be in an ideal world. But in reality, they cannot do any real accounting for you.
What they can do is help manage your finances. They can keep budgets, monitor your expenditures, and make purchases to make your finances as transparent as possible. In the end, you prevent the last-minute rush once the tax season comes.
The Best Way to Track VA's Time
Make sure you get what you pay for. Track time and see how you spend money.
What Does a Virtual Assistant Not Do?
Particular business areas must be left within your team and never be shared, no matter how efficient your virtual assistant is. Some of them include:
Management decisions
Employee evaluation
Forecasts and volatile functions
Tasks outside of their expertise
Remember that working with a virtual assistant is at its best when all expectations are set and met. Understanding what you must and must not delegate means allowing your VA to work more efficiently.
Pros and Cons of Hiring a Virtual Assistant
Freelancer VAs are mainly self-employed and work on their own. They handle their job directly without the need for a third party. Normally, they create fees and pick assignments, but others use websites or agencies to connect with businesses.
Working with these freelancers may be beneficial for both parties, and while freelancing is an increasing outsourcing trend in most sectors, it provides both pros and cons.
✅ Pros of Hiring a Virtual Assistant
Despite the famous perception that you get what you pay, most freelancing collaborations are more cost-efficient than recruiting full-time workers after continued education and benefits are factored in.
VAs also offer flexibility, enabling businesses to adapt quickly to changing demands. Usually, the person or firm decides who to work with and whom to recruit based on their needed talents.
VAs are no longer only virtual personal assistants or virtual secretaries. Today's incarnation is more highly trained and skilled. You can find VAs specializing in a wide array of skill sets. These are also VAs for transcription services, market research, digital marketing, customer support, and payroll preparation.
❌ Cons of Hiring a Virtual Assistant
Although freelancers are an amazing option, they may not be dedicated or loyal to your business. They can also quit at any time or not complete your projects. Most VA freelancers work remotely and have time zone differences and different work schedules, which may conflict with yours.
That can pose challenges in communicating efficiently and impact completing tasks and projects. Confidentiality and security concerns may become issues when working with some VA freelancers.
How to Hire a Virtual Assistant?
Suppose you're now ready to hire a VA. You must understand the ideal steps to take in hiring a VA for your business.
Determine the type of virtual assistant you need: Handling a business involves doing tasks that aren't directly revenue-producing but essential to keep the operations running. VAs could get most of those tasks with the proper specialization and training.
With various types of VAs, it is only a matter of getting one that fits your business needs.
Choose what you like to outsource: Create a list of everything you will outsource to your VA. Depending on the type of virtual assistant, you can approach this in two ways.
You can list specific processes and tasks that your VA will manage to offer them a good idea of the scope of work. Once you have determined what to outsource, prepare the necessary training materials.
Those materials will help the virtual assistant familiarize themselves with your company's practices, including your SOPs. Having those materials ready will make onboarding faster and easier, enabling the VA to begin its tasks sooner.
Find a skilled and qualified virtual assistant: Start with making a job description and listing. Explain the potential scope of work in detail, salary range, anticipated working hours, and other relevant information. Post your job listing on online job boards and freelancer marketplaces where interested virtual assistants can apply.
The disadvantage to making public job listings is that you may receive too many responses to sift through. Also, other responses may come from false applicants who will waste your precious time. You can prevent this issue by posting only on reliable and trusted marketplaces.
Review applications: After receiving several responses to your job post, you can now sift through them and pick the most promising candidates.
Perform a video interview to give you a chance to check the candidate's language, communication, and interpersonal skills. You may gauge their problem solving, logic, and quick thinking through hypothetical scenarios and behavioral questions.
The interview also enables you to explain and clarify the job opening. That stops potential misunderstandings and helps candidates set their expectations for the opening.
You can narrow your choices to candidates with strong skill sets and relevant experience.
Test the top candidate: You'll depend on VAs to complete their assigned tasks professionally and on time. Giving your best candidates a test could help you assess their skills and judge whether they're a great fit for your business and workflow or not.
How to Work with Virtual Assistant
There's no doubt that VAs can save you hours of work every day, but only if you maximize your time with them. Here are some of the most effective tips for working with virtual assistants.
💡 Define your expectations
VAs can be used for tasks, from helping schedule meetings to compiling leads using tools. They can handle any task you need to be completed where they do not physically need to be present.
After knowing what role you wish the virtual assistant to take, the more difficult part is setting clear expectations. You must either complete an example task that they would perform or do a trial with them.
Defining expectations revolves around a numerical list setting the steps they need to take to finish the task.
🇬🇧 Use basic English
Most virtual assistants you'll be dealing with are not native English speakers. Therefore, you should avoid using complicated terminology and keep your language as basic as possible.
When hiring your virtual assistant, you like to mention your goal in the job description. For instance, suppose you're looking to find deals for your startup. Begin by mentioning that goal, discuss what your lead source will be, and dive into the method your VA must use to finish that goal successfully.
⚒️ Use the proper tools
One of the major missteps business owners made when hiring VAs was thinking they could do all the work manually. Although they're making a few dollars an hour, you can make their lives a little easier while boosting their productivity using the proper tools.
⌛ Offer them a time test
Before you commit to a long-term relationship, you must give your new VA a test to complete. If they do it well, they will probably be a great fit in the long term. But you should look for somebody else if they struggle with the initial test.
A good test will assess their long-term goals on a short-term basis. If you wish them to become your assistant, a good short-term test could be for them to arrange lunches with potential clients in the following month.
☁️ Keep the files in the cloud
The most efficient way to organize files between a virtual assistant and yourself is to use cloud storage such as Dropbox or Google Drive. Make a shared folder on these platforms between yourself and your chosen VA.
That will guarantee you can transfer files easily, and both have a common place to monitor the flow of materials.
👫 Establish relationships
Are you located opposite the world? Even if that's the case, building a relationship with your virtual assistant is still crucial. Spend time asking about them, such as what they do for fun, whether they have siblings or not, and others.
⏱️ Track their time
Even if you establish a strong relationship with a VA, you must be tracking their time. You can use a timer app to ensure they promptly complete the work.
The worst VAs are the ones who are not willing to track their time. That's always a red flag, and we suggest you stop working with anyone who is not eager to use a time tracking tool.
The exception to this is when you are paying on a fixed-project basis. VAs can be used differently and aren't just helpful to business owners. Even if you work a full-time job for somebody else, you can use a virtual assistant to do research for you or help schedule your meetings.
Now that you finally know these tips for working with a virtual assistant, it is time you put them into practice.
Final Word
Taking the help of virtual assistant to become more productive and grow your company is no longer a rarity—it is close to becoming a necessity.
Also, having a go-to person for all your needs is an excellent assistant to any business or entrepreneur.
0