Working remotely in different time zone is somewhat smart work. Working with a global remote team can be challenging.
Managing teams across different time zones don't have to be difficult, even though it may look frightening and complicated. Virtual teams have increased in popularity in the past few years because of their capability to offer variety, specialization, and better production.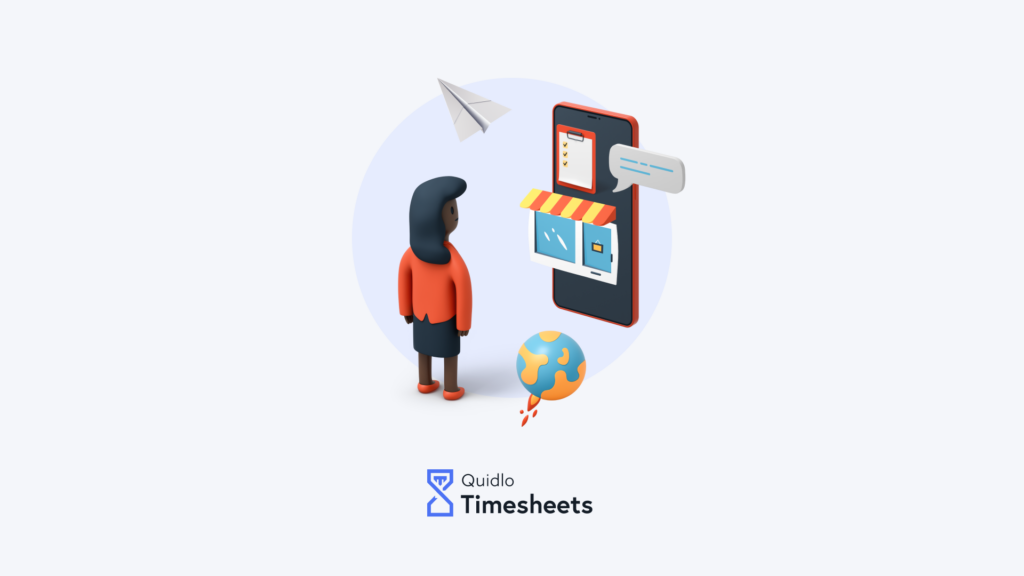 Working in different time zones
To be productive and efficient when working across time zones, you should be respectful, organized, and adaptable. We have put a lit of our best pointers and practices to help you get through your intercontinental workday by working remotely in different time zones.
Create communication rules
It is not a secret that efficient communication is the foundation of success. Communication is essential in any team, but it becomes more important when working with teams in different time zones.
To do it efficiently, you must pick and set up the proper communication channel like MS Teams or Slack and identify what type of information should be disclosed and when. Furthermore, it will help if you make meeting rules that say what format should be used.
By doing all of that, you are setting the ground for a clear communication flow, which will leave no room for speculation.
Let project management tools and virtual processes make things easier
Did you know that project management software and tools make your entire team organized? It enables you to allow everybody to have a shared repository where files can be kept for smooth retrieval at any time.
Such tools let you work on the same documents, share tasks, communicate more efficiently, and help resolve concerns easily.
Using this type of tool makes handling projects in various time zones simpler because each team member has access to the system from anywhere around the globe. That means no one ever has an excuse not to finish their tasks.
It also indicates that you can collaborate with other team members wherever you are, as it does not matter what time zone they happen to be in.
Moreover, you can utilize task management software like Asana and Trello to monitor progress and hold one another responsible for tasks that should be done. Also, you can set definite deadlines for every task so everybody knows the timeframe within which they must finish their part.
Here is a list of some of the best tools and apps that support remote work efficiency:
Acknowledge cultural differences
Communication styles vary from one country to another. Other cultures avoid direct eye contact during a discussion, while some insist on using formal language.
Creating a virtual team spanning borders will help if you want to teach every team member about cultural communication difficulties. Keep in mind that conflict and misinterpretation can be prevented in the future with a careful understanding of cultural norms.
Be extra mindful about meetups
It's vital to make sense of community and culture beyond borders. That could be fostered through social meetings thanks to video chat and conference calls. Consider milestones successfully met, celebrations of team birthdays, and weekly virtual water-cooler conversations.
Whether you are meeting after hours or during work time, it's crucial to be careful about scheduling such events. That way, no one feels like they are missing out.
Take note that twenty percent of remote workers reported feelings of loneliness. Being conscious of inclusion could go a long way to maintaining your team members happy and invested at work.
Determine which meetings are work-related and mandatory and which are more cultural or social. That enables colleagues across different time zones to deal with their schedules, knowing they won't be wasting time on a casual talk that could have been used working productively or catching up some sleep.
Stay flexible
Nobody said that working in different time zones is effortless, painless, and does not need sacrifices. The reality is that, often, somebody will have to stay up late for a meeting. At other times, somebody will have to wake up earlier.
It will help if you switch meeting times weekly and make them more convenient for people worldwide to prevent burnout in one employee. Perhaps you can have two different meetings on one day at two different times so everybody can get a chance to participate.
Consider split shifts
Those working with a team in a different time zone must consider splitting shifts and workdays to attend to time zone differences. For example, suppose a team is coming to the office. It will help if you consider splitting the workdays as part-time in the office in the morning hours, and the rest of the hours could be remotely done in the evening.
Such split shifts might look like a less practical answer, as they might interrupt employees' work-life balance. Nonetheless, with thorough planning, anything can be accomplished and made to benefit every team member in the best manner.
Try collaboration tools
Handling team members in various time zones seek higher flexibility. Fortunately, that flexibility can be easily accomplished through collaboration tools, such as Microsoft Teams, Google Drive, Slack, Dropbox, etc.
Using project management tools can help offer higher team accountability and enable a smooth flow of information to the extent that the time zone and physical differences become irrelevant.
Discuss the challenges
It's not always possible to arrange conference calls at practical times. It's important to talk about the challenges. If your colleague or a team member worked past their region's regular workday the last time you talked, assign that task to somebody else for the next conference meeting while working remotely different time zones.
Valuing the sacrifices made by other workers creates an efficient and healthy work environment. Trivial mistakes make you look awful in front of your team member while working locally, but the same mistakes cause a 2-day delay when working overseas.
Even small organizations use cross-border suppliers and partners. Make a deliberate effort to treat your international partners nicely, especially if you like your company to flourish. For planning, communication and productivity are vital.
Send less important communications at a period when your overseas colleagues are available
A few communication channels like Gmail enable you to plan emails if you need to send messages after or before work hours. If you are working late and do not like to bother your teammates with a message, that's helpful while working remotely in a different time zone.
However, it can be practical when sending non-urgent communications to overseas coworkers without taking them up early in the morning or interrupting their nightly routine.
Make your team members aware of time zone limits
You may feel anxious to attend each meeting you are invited to as a dedicated worker who lives far away from your organization's headquarters.
Also, you may find it challenging to decline meetings scheduled outside your normal working hours—or to provide other dates for meetings planned outside your working hours.
Ensure you are open to dealing with your work hours and controls with your distributed team, whether you are working remotely, in-office, or in a global office outside your main company headquarters. Likewise, support your colleagues to discuss their work limits and work hours so you are aware of the different time zones in which you are all working. Even if you have had an initial chat, you must speak up if you have difficulty attending online meetings in different time zones.
Final Thoughts
Working across different time zones with your team needs a special level of inclusion, empathy, and respect. Following the above tips and practices will help you develop a schedule and a working model that will keep everybody happy and included while valuing the personal needs of each team member.
0