The future of work is here, and very much rests on the fact that anyone can work from anywhere. The pandemic showed even the most office-centric companies that remote working is possible and can be incredibly effective. However, managing a team remotely can feel challenging at times – things can get lost in communication, people can feel disconnected, work can get missed and sometimes it's hard to create a unified team that doesn't just feel like a collection of individuals working from all over the place.
Here's a list of some of the key ways to effectively manage your team remotely.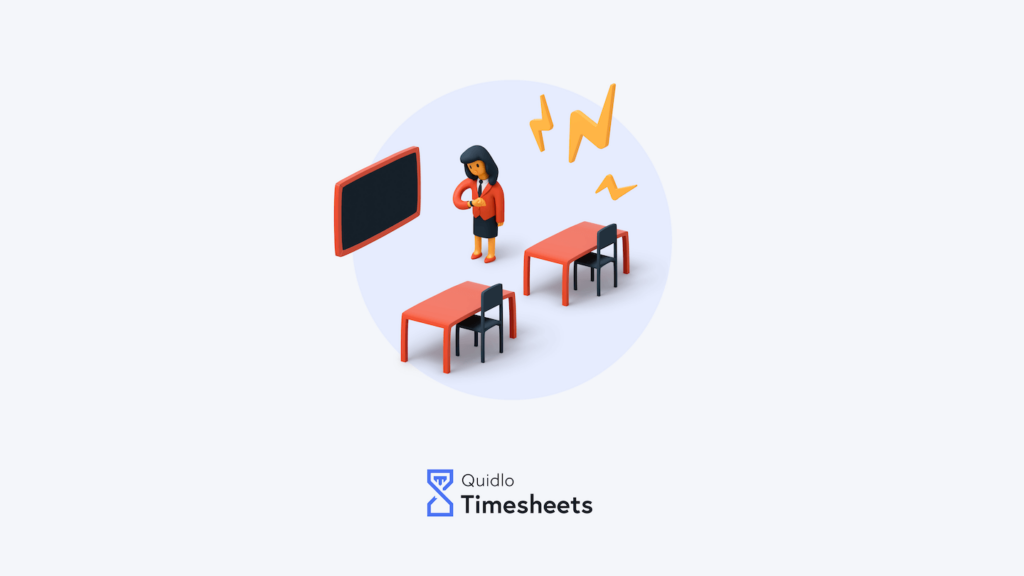 Make use of technology
16% of companies globally are fully-remote. One of the reasons many employees are able to now work mostly, if not entirely remote is because there are so many useful tools available that make it possible.
Video conferencing software that became popular during Covid, such as Microsoft Teams and Zoom are the obvious ones, but there are many more tools that can help with communication, time tracking, project management and more. Here's some that stand out:
Slack
Slack is a popular and useful messaging program that allows coworkers to communicate and collaborate with each other. Taking the formality and slower nature of email away, Slack lets teams chat, share files, video call and much more easily. It's extremely user-friendly and has a number of app integrations that can make everyday work life easier.
Slack is perfect for remote working as it allows users to stay in constant communication without relying on clogging up their email inbox.
Quidlo Timesheets
Quidlo Timesheets is a useful time management and project tracking app, designed for remote team management. This is especially useful for managing freelancers or workers that are paid hourly. They're able to start and stop a timer to see exactly how long they spend on any given task. Quidlo Timesheets also allows users to easily generate shareable time reports directly in the app.
Quidlo Timesheets is helpful for managing your team's time effectively – ensuring that they spend enough on important tasks, and not too much on the less important ones. Click below to try out Quidlo for yourself.
Google Drive
Google Drive allows teams to store their files in one location and access them from anywhere. It's also great for collaboration on documents. Instead of endlessly sending files back and forth to make edits, which can be time-consuming, Drive lets users easily work on them together at the same time.
Drive shows who's edited the document and when. You can also set documents to 'Suggesting' mode which will allow users to suggest edits while preventing them from altering the main document.
Flye
Fyle is an expense management software built to solve the age-old problem of expense management and corporate card reconciliation. It's the first spend management software in the industry to enable real-time expense management on cards you already have. This eliminates the hassle of switching cards to have an enterprise-grade user experience.
Fyle makes expense reimbursements easy and offers Finance teams complete control and visibility into card expenses with real-time feeds. It also integrates with accounting software like Sage Intacct, NetSuite, QuickBooks, and Xero.
Set communication guidelines
Research shows that one of the biggest challenges associated with remote work is communication and collaboration (17%).
It's a good idea to lay out your expectations for remote communication so that everyone in your team is clear on what they need to be doing.
Identify which tools your employees should be using, and how much. For example, you might specify that your team needs to spend the majority of their time using Microsoft Teams and only a few hours a week in their emails. Make sure you consider what works best for them – some may prefer video calls while some prefer to message.
Next, decide how often team members are expected to communicate with each other – will people be expected to reply to messages within hours, minutes or days? How often should they be speaking? Also decide when employees won't be expected to communicate and how they can show this to others – for example, when they're on leave, focusing on work or something else.
Schedule and keep to regular check-ins
Make sure to schedule in time each week to check in with the team – either a group or individually. This is a good time to touch-base, raise any issues and update on the status of specific tasks. Keep these brief and structured to keep everyone focused on the main topic.
Focus on the end results
When it comes to managing a remote team, it's important to focus on the outputs, rather than the specific steps of each project. When you're not in the office you won't be able to see how your team members work, so there's no point getting wrapped up in each action they take. Instead, work out what each deliverable is and track progress with them instead.
This will keep your project focused and on track without risking your employees feeling micromanaged.
Set time to socialise about life outside of work
Another challenge associated with remote working is loneliness. A big part of successful team management is building relationships with each individual. Remote working can sometimes mean the only time you speak to your colleagues is about work. In a traditional office environment this would be far from the case – sure, you'd spend a big portion of your time talking about work, but you'd also probably chat to each other about life outside of work.
With remote working, its a good idea to schedule in some time every now and then, that allows you to get to know your team more personally. Catching up with team members in this way will help them feel more like a valued individual, not just a number. It's also a good opportunity to learn more about how they work best as a person, and if there is anything you should be sensitive to – like childcare situations, family difficulties or health issues.
Get feedback and adapt
It's so important to regularly collect feedback from your team about how they feel your remote working strategy is going. Make sure they feel heard and give them the opportunity to suggest changes and solutions.
Once you've got feedback, make changes to accommodate your team's needs. Give things a chance, but try not to get too attached to tools or processes if they're not serving you well. For example, if a tool is creating more work instead of making things easier – considering changing it.
In summary
Overall, managing remote employees can come with its challenges. However, there are many ways to overcome, such as incorporating the right technology, checking-in frequently and setting communication guidelines that can make remote work effective for both you and your team members.
0