Slack Time Tracking Chatbot
To install Quidlo Timesheets bot into your Slack team visit our app page , directly via

button, or search for Timesheets in the Slack app marketplace: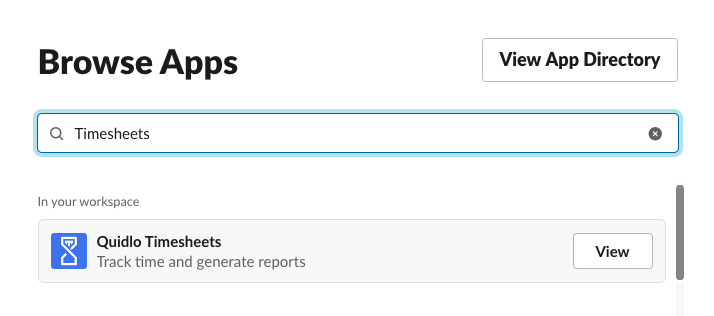 Note: Only Team Admins will be able to connect the Slack app.
You will be asked to authorize bot installation in your Slack Workspace: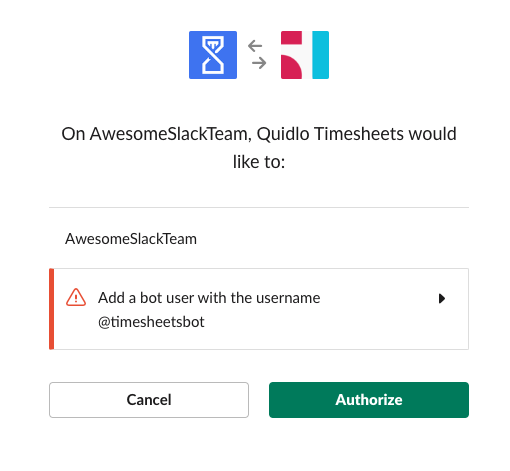 Once installation is completed, start Direct Message conversation with Quidlo Timesheets bot, who will respond with configuration message: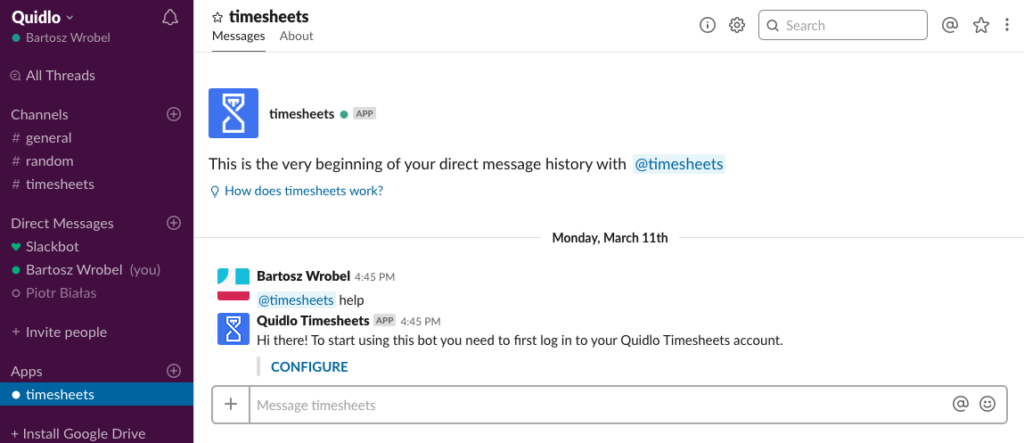 You will be asked to Sign In to Quidlo Timesheets and after that you will be asked to connect your Quidlo Timesheets account.
Finally, you will be redirected to Chatbots tab with list of your connected teams.