Escape Excel with simple online timesheet platform your employees will love
Free 30-day trial.
No credit card required.
Trusted by 5,000+ global businesses.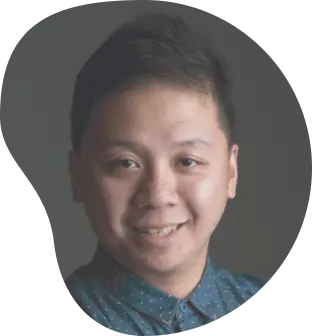 We had a chance to use different tools for time tracking, but found Quidlo Timesheets to be best option for us. Not only it is the most lightweight and user friendly solution that we know, but also provides all the features we need at a good price.
Have been using TS for years now. I am very happy with how simple and flexible the tool is.
Very easy to navigate and use! Best tool you can use.
Very intuitive to use, simple design and offers everything that you need.
Super easy to use. The first tool that does not discourage me from tracking my time.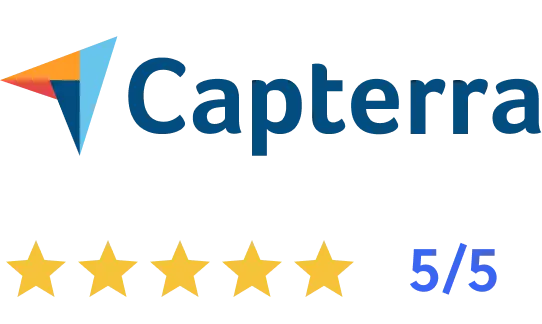 Why use Quidlo Timesheets?
Easily track time
Track time how you want to. Start or stop the time tracker, or log all your hours in one go.
View and share time reports
Filter your data and see how many hours were spent on projects, by members or for each task. Share time reports easily with your team and customers.
Manage your projects with Quidlo Timesheets
Effectively manage your business and projects with key insights that will help you manage budget setting.
customers use Quidlo Timesheets
tasks reported by Quidlo Timesheets users
teams of all sizes use Quidlo Timesheets
Still considering?
Make sure to check out the frequently asked questions to dispel any doubts.
What is a Timesheet?
A Timesheet is a simple way to keep track of the hours you've worked. Whether you're an employee, contractor, or just keep track of your own time for billing or invoicing, a timesheet can help you stay organized and make sure you get paid for the hours you've worked. There are many different ways to format a timesheet, but most include space for the date, which days of the week you worked, and the number of hours you worked each day. Some timesheets also include space for project codes or other details to help with billing or invoicing. Whether you use a paper timesheet or an electronic time-tracking system, recording your hours worked can help ensure accuracy and prevent disputes down the road.
What are the Types of Timesheets?
There are a number of different timesheets to track your time, including:

Paper timesheets are a tried and true method for employers to track the time their employees worked. By printing out a sheet of paper, filling in the start and end times of their shift, and submitting it to their supervisor, employees can accurately document the hours they worked on any given day. This type of timesheet is especially effective for manual labor jobs or those that require employees to keep track of their time spent on a specific task or project.

Web-based timesheets are an increasingly popular alternative to traditional paper timesheets. Instead of writing down start and end times on paper, employees enter these into a web-based form which can be accessed from any computer or mobile device with an internet connection. This type of system enables companies to collect more detailed information about each employee's working hours and allows them to keep better track of job statuses throughout the day. Web-based timesheet systems typically have features such as tracking hours worked, breaks taken, overtime hours, vacation days taken, and even progress reports.

Time-tracking software makes it easy for businesses to accurately keep track of the time their employees spend on each task. It records when each employee begins and ends a task, as well as any breaks they take while working. This information is then compiled into invoices and reports, allowing business owners to better monitor productivity and identify areas of improvement.

Time clock systems are devices that help automate this process by enabling employees to clock in and out with just a swipe of their ID card or fingerprint. The scanned information is then logged in the system, including start and end times for each shift, as well as any breaks taken. This data can be used to create accurate invoices and reports that help employers gauge how much their staff is working.

Google Sheets is an incredibly useful tool for tracking employee hours, since it's a cloud-based spreadsheet application that offers users a variety of features like data analysis tools and collaboration capabilities. With Google Sheets, you can easily create customized schedules, store all your data in one place, and generate detailed reports to get a comprehensive look at how much time your employees have spent on tasks throughout the week, month or year.

Excel is a powerful desktop application that has been around for years, providing sophisticated features and tools for users to work with spreadsheets. While it may not be as easy to use as Google Sheets, those who are willing to spend some time getting used to its interface will find Excel offers impressive capabilities. It allows users to organize data into rows and columns easily, perform calculations on the data with built-in formulas, create charts and graphs from the data, customize styling options, and more.
What is an Online Timesheet Software?
Online timesheet tracking tools are a godsend for businesses of all sizes. Rather than manually writing in how long each task takes and calculating the hours yourself, these tools make it easy—just enter the start and finish time, and the software does the rest. It also makes it easier to track employee performance, with features like employee approvals, reporting capabilities, and invoicing all seamlessly integrated into one interface.

So regardless of your business's size, online timesheet tracking tools can be a valuable resource for saving you time and keeping an accurate record of billable hours. Try using an online timesheet tracking tool yourself.
Are Timesheets a Legal Requirement?
Employers are legally obligated to keep accurate records of the number of hours their employees work. This requirement comes from federal law, which mandates that employers must use a time tracking method to record the number of hours an employee works.

According to federal law, employers are permitted to round employees' time worked up to the nearest 15 minutes. U.S. Department of Labor's Wage and Hour Division, however, mandates that any company that rounds down must also round up from time to time to ensure that workers are paid fairly.

Time tracking can be done in a variety of ways, but the most popular methods are timesheet templates, timesheet software, and time card apps. No matter which method you choose, it's important to make sure that your records are accurate and complete. Accurate recordkeeping is the key to maintaining compliance with the law.
What are Timesheet Fill Guidelines?
Just a friendly reminder - it pays to be accurate when filling out your timesheet. Taking the time to make sure that all information is accurately entered can help you get paid for all the hours that you worked. Here are a few tips to help you out:


Make sure that the top of your timesheet includes both your name and employee number. This helps ensure that your hours are tracked correctly and that you're getting paid for all of them.
Be sure to include all hours worked, including any overtime hours.
Don't forget to include any overtime hours that you worked during your shift. It's important to track these extra hours, so you get compensated for them accordingly.
If there were any breaks taken during your shift, make sure to note the start and end times on the timesheet. This way, it can be accounted for appropriately when calculating payments due.
For those who worked on multiple tasks during their shift, list them all in detail on the timesheet. This is essential in order to ensure that each task is properly categorized and billed accordingly.
Finally, make sure to include your name, employee number, and date at the top of the timesheet before submitting it. This will help ensure the accuracy of payment and ease of tracking moving forward.
By following these guidelines, you'll be helping guarantee accurate payments due while also keeping everything organized in an efficient manner!
What are Timesheet Compliance Goals?
Timesheet compliance goals are the standards that organizations set for their employees in terms of filling out timesheets correctly and on time. These goals can vary depending on the organization, but they typically revolve around ensuring that employees accurately record their time worked, whether it be in hours, days, or another unit of measurement.

Additionally, timesheet compliance goals often stipulate that timesheets must be submitted by a certain date and time in order to be considered valid. Finally, some organizations also require that employees include specific details on their timesheets in order to ensure accuracy and compliance with company policy.

By setting and enforcing these goals, organizations can help ensure that their employees are correctly tracking their time worked, which can in turn lead to more accurate payroll reports and greater efficiency overall.
How to Solve Timesheet Discrepancies?
As a business owner, it can be costly if you don't have accurate timesheets on hand. That's why we recommend taking these steps to help minimize timesheet discrepancies.

To start, having a transparent time-tracking system in place ensures employees understand how their time is being tracked and why it matters. Additionally, making sure there is a clear time theft policy helps employees understand the consequences of submitting inaccurate timesheets.

Templates for completing timesheets are also helpful as they make sure all required data is included to lower errors. It's also important to review each timesheet prior to submission to quickly identify any possible issues before sending them off.

Lastly, practicing the habit of filling out the timesheet every day rather than waiting for the end of the week avoids forgetting tasks that need to be accounted for in between time frames. With these simple yet effective tips in mind, your business should have fewer discrepancy problems and an increased bottom line that you'll both appreciate.


How are Timesheets Used for Employee Payroll?
Timesheets are commonly used to track employee payroll. By accurately recording the number of hours worked, timesheets can help to ensure that employees are fairly compensated for their time. In some cases, timesheets may also be used to track employee productivity.

By monitoring how much time is spent on each task, employers can identify areas where employees may be able to work more efficiently. In addition, timesheets can also be used to track employee expenses. If an employee incurs expenses while working, they can submit their timesheet as documentation in order to be reimbursed by their employer.

As such, timesheets serve as an important tool for managing employee payroll and expenses.
Start using Quidlo Timesheets
Try Quidlo Timesheets for yourself with our 30-day trial. No commitment or credit card required.
Start Quidlo Timesheets free