Time tracker
Use our time tracker to measure time automatically or choose to enter time manually. Use it on the web, mobile or desktop. Easily fit time tracking into your schedule with our time tracking chatbots for both Slack and Google Chat, so that you can track time without leaving your favorite messaging app.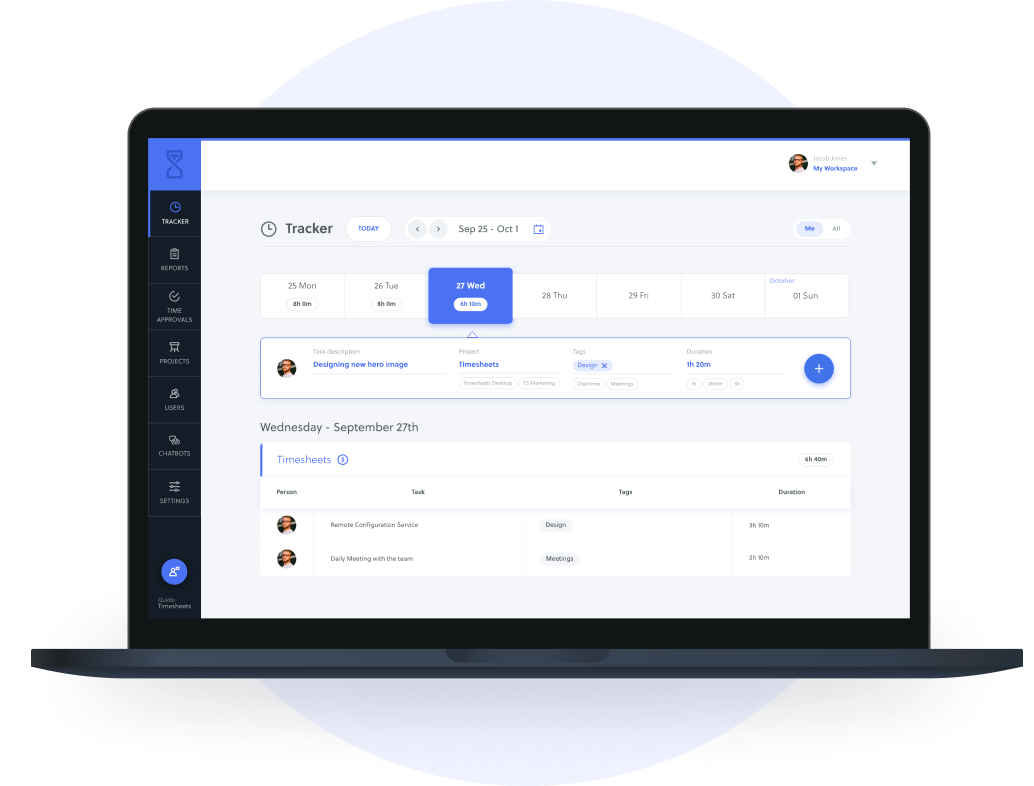 Timesheet reports
Generate daily, weekly and monthly time tracking reports. Filter reports by tags and billable time. Tailor which employees see specific reports.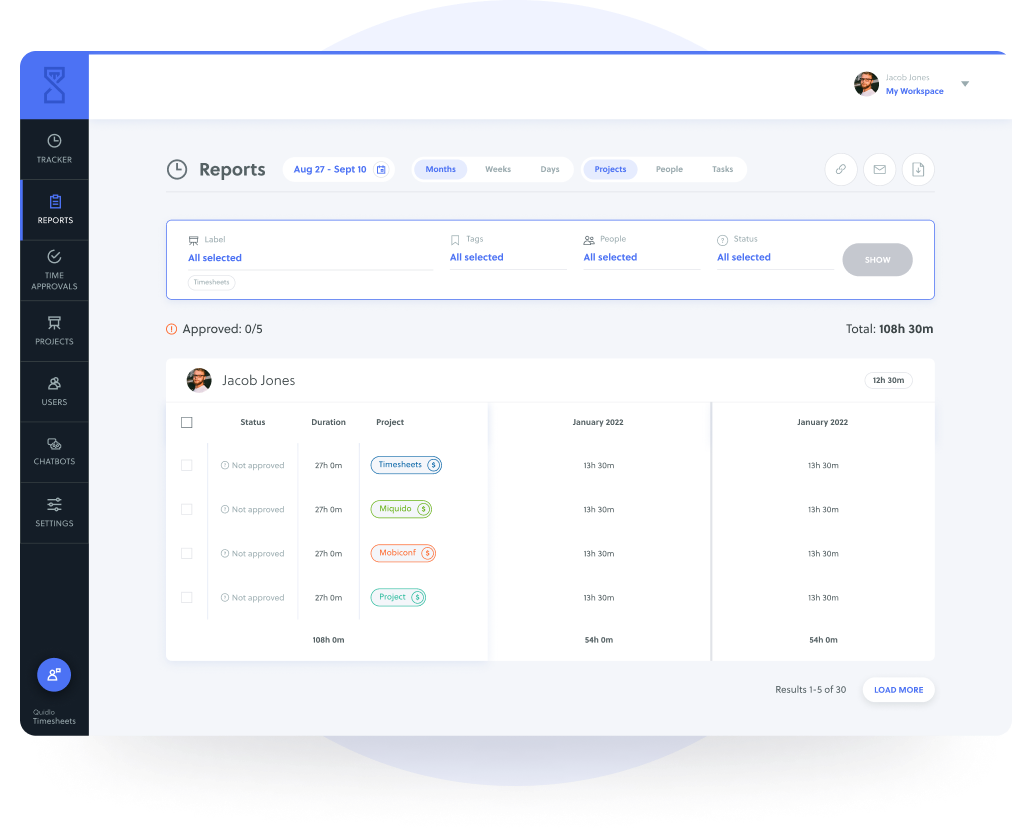 Secure team and project time tracking
Whether you run a small marketing agency or a large dev shop, manage your projects securely. Grant access to users of your choice, and we'll keep your data secure at all times.
Use our desktop app to track time
Use our desktop app to track time when you need quick access to a time tracker without disturbing your work. Our desktop app is a minimalistic, lightweight approach to time tracking.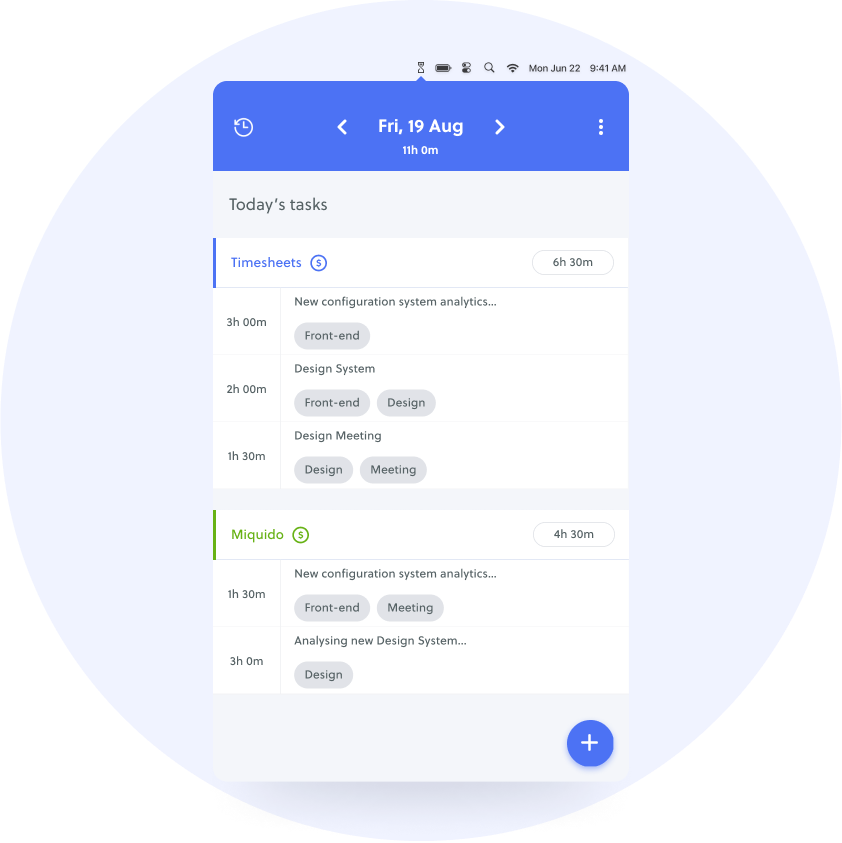 Use our mobile app to track time
Quidlo Timesheets Android and iOS time tracking apps are perfect apps to track your time on the go. No matter where you are, easily log time in a matter of seconds right from your phone.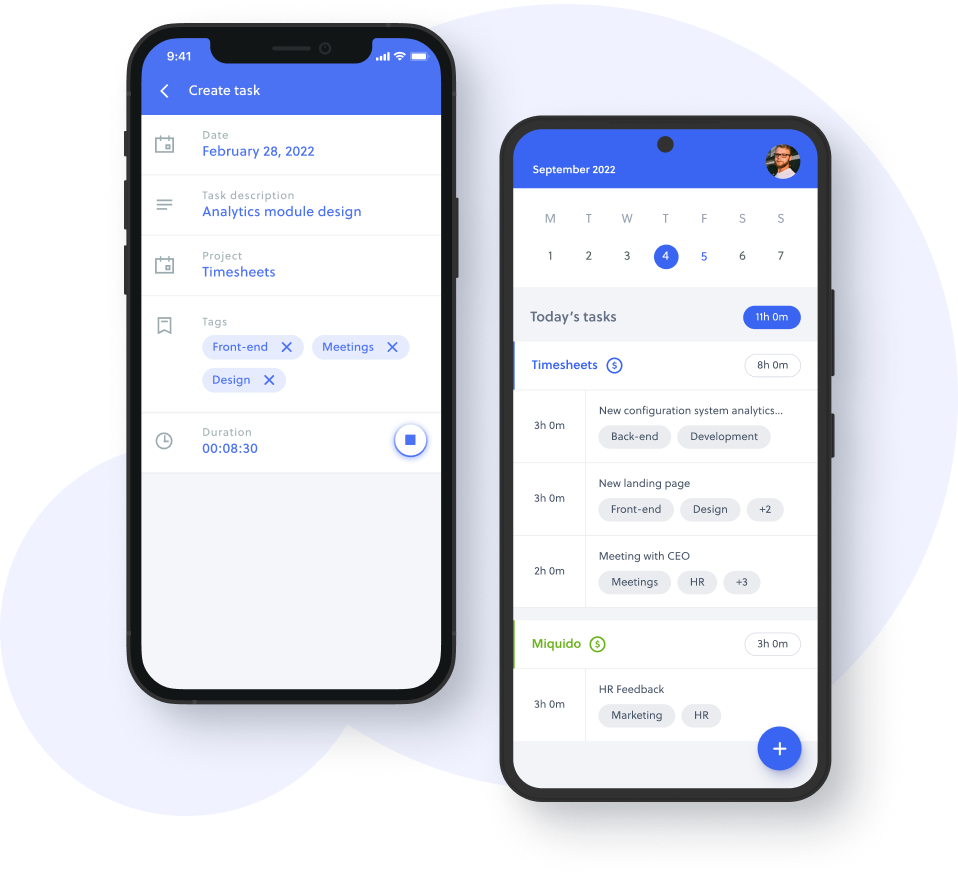 Slack time tracking
Are you a Slack user? Use our Slack time tracking chatbot to log time or generate a report for you. All without leaving the app.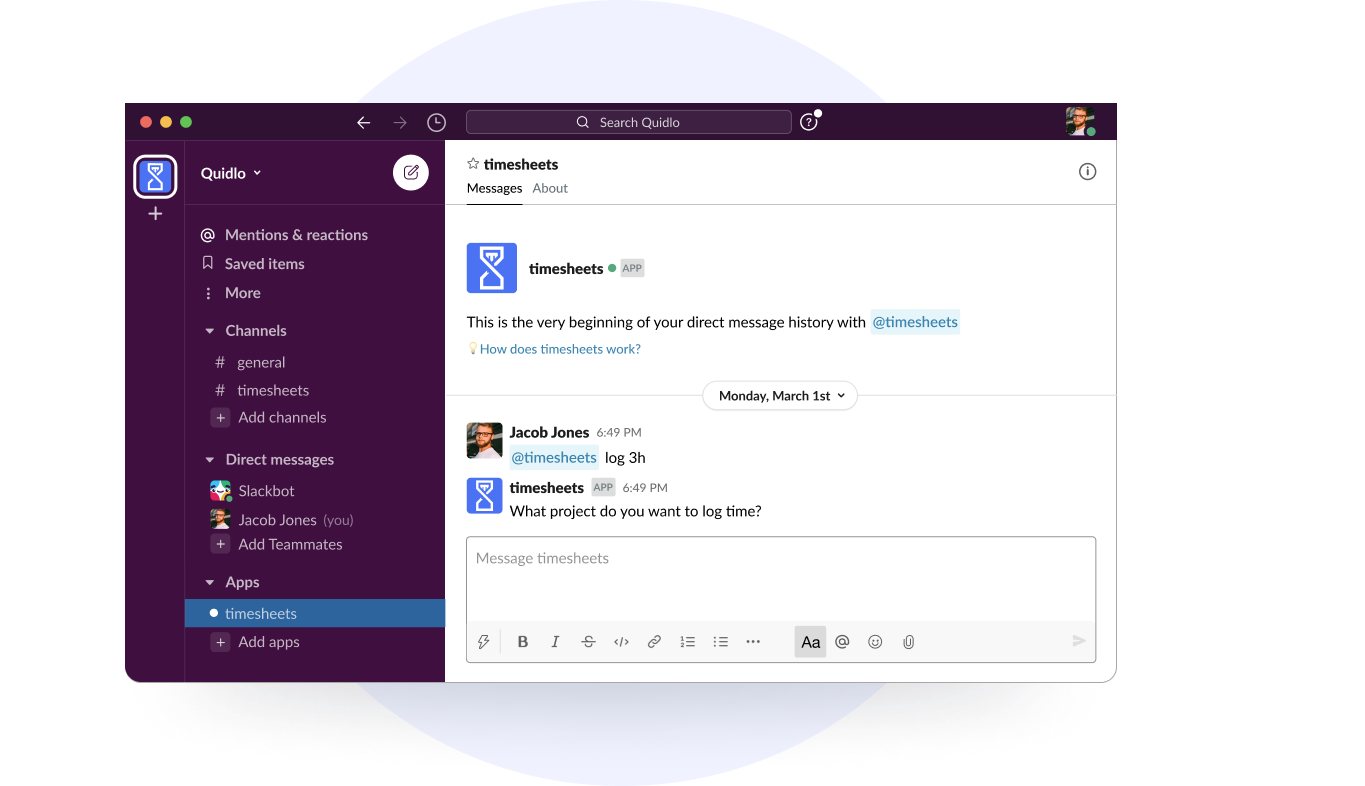 Google time tracking
Avid Google user? Take advantage of our Google sign-in feature, time-tracking chatbot and Google Drive integrations.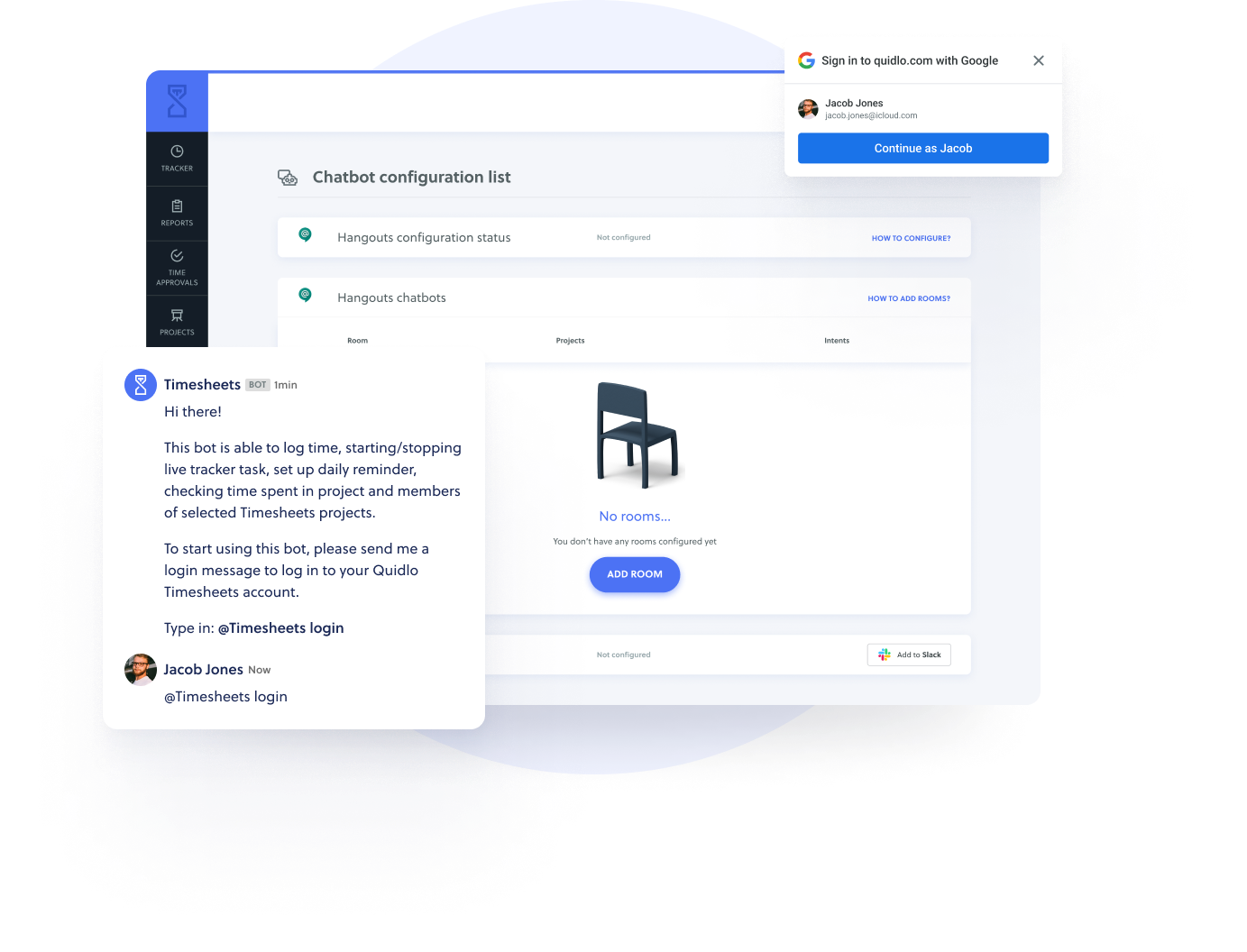 Why track time with Quidlo Timesheets
01

Boost productivity

Track time and analyze your data in time reports. Easily find work inefficiency bottlenecks.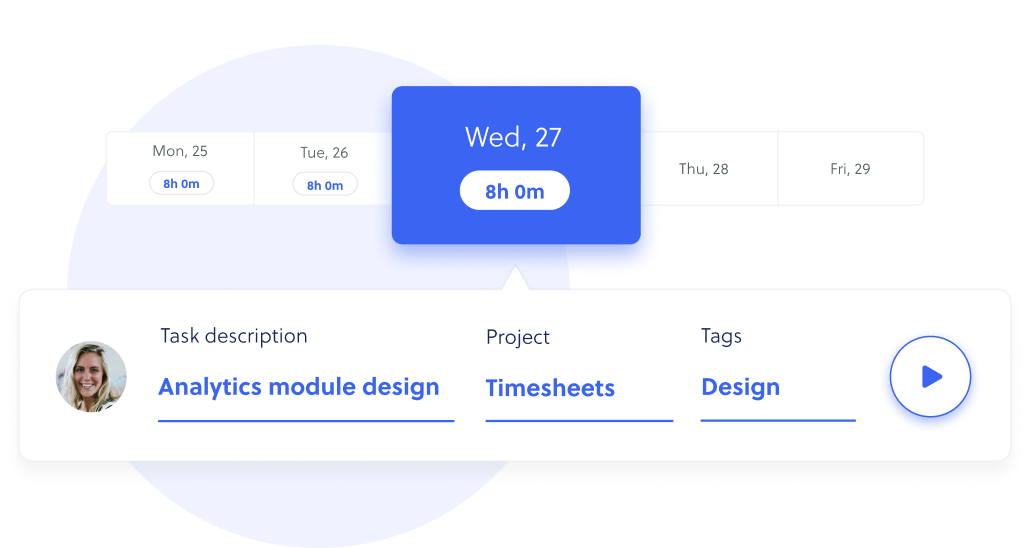 02

Give more visibility

Use Quidlo Timesheets to get more visibility on work progress and see exactly where your time goes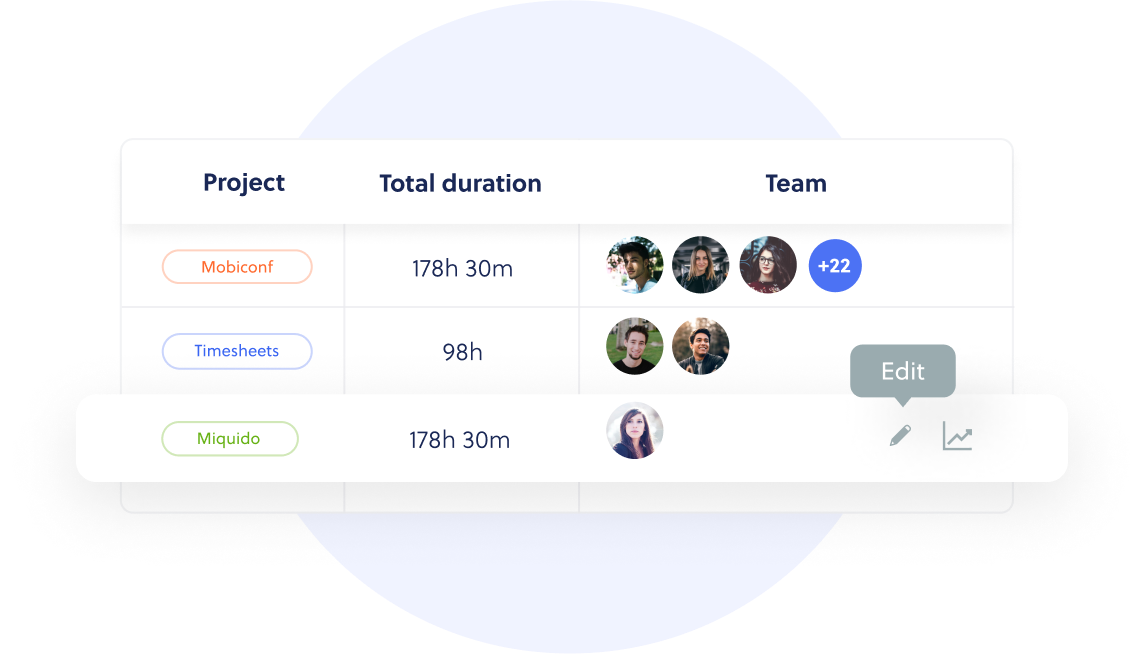 03

Avoid mistakes and missing hours

Use Quidlo Timesheets as your go-to app to track time accurately. Generate time reports to avoid missing time entries. Increase business profitability by tracking all hours spent on client's work.