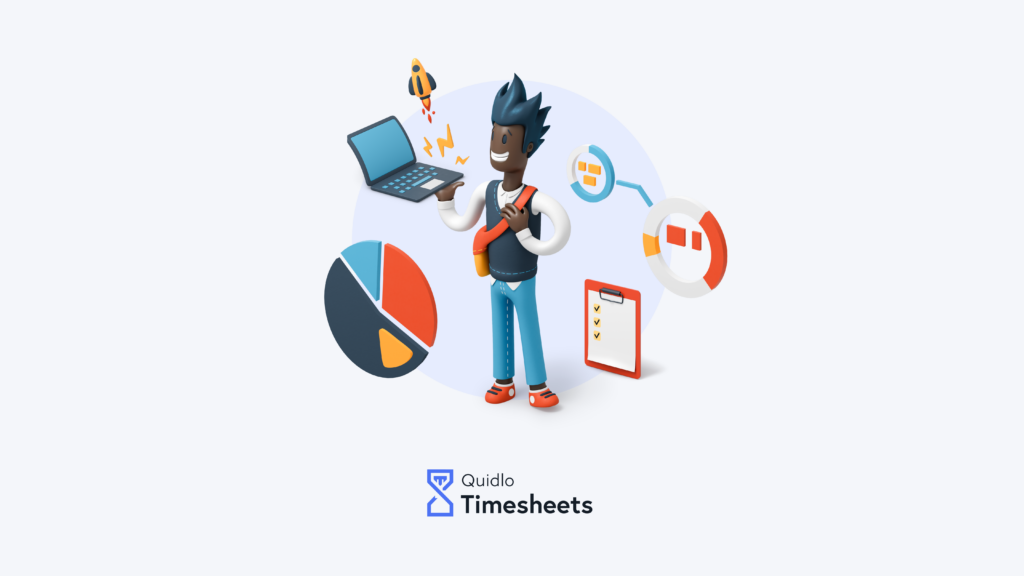 Productivity, it's a word we throw around on a daily basis, something that we see as a higher power that governs the way judge our performance in life, but here's the deal, how many of us can say we lead fully productive lives?
'Man, that was a productive day' or 'I haven't hit anything on my list' regularly form part of our inner monologue, and just by using the word productivity, we convince ourselves on the value of the day just gone. Some of us make a 'to do' list ready to put a satisfying tick next to the pesky task that's been bugging us, while others 'firefight' and hit the issues that pop up like a game of whack-a-mole.
While our own system may work for us and we go to bed satisfied that we've won the day, here's the kicker, productivity measurement is a whole different ball game when it comes to tracking efficiency measurements for business.
What's the bottom line? What works for us as individuals is what we've created over time, a type of system that leaves us safe in the knowledge that we've been to the gym today or finally cleared out the closet full of junk, but in the business world, it pays to have a solid structure in place.
In this article, we're going to show you the 4 best productivity metrics that can help you measure productivity and the success of your business.
Why track efficiency metrics?
Running a business can be a little like spinning plates at the circus, we try and keep everything balanced as best we can and hope that at the same time that our staff and customers are content. but sometimes, we have no real idea of the true picture.
While we're concentrating on one area that needs attention, it's easy to lose focus on the aspects that really need to be consistently measured, which without, can lead to a whole host of problems that could easily have been avoided.
In business, it's crucial to have your finger on the pulse to identify what's working and more importantly, what's not.
And it's from this that we can streamline processes that truly make gains for our businesses such as timekeeping and a more open system of communication for productivity measurement with a difference.
It may be tempting to confuse monitoring efficiency metrics with overbearing, company micro-management, but in fact, it can provide you with the data to push your business in the right direction whilst maintaining consistency and getting a much greater perspective on what exactly productivity is.
Planned Vs Completed Ratio
The planned Vs completed task ratio metric is easily one of the best productivity tools out there due to its transparency of data that will tell you where you're heading, where you need to be, and also if things are not looking the way you expected.
One of the most difficult aspects of business management is breaking down the data of how much work is actually getting done and with the multitude of distractions that can pop up in an employee's day, tracking target and completion rates is essential to ensure you're in the know- how.
Ok, sounds great right? But you might be wondering how this looks in practice and how to actually calculate a team's productivity levels.
Here's the thing, you can pretty much measure any metric that you want using some basic calculations, but there is software and applications available that will allow you to track information such as the number of tasks you have in your backlog vs how many employees you'll need to complete them on time and much more!
Want to know the best thing? By measuring the number of planned vs completed tasks, you'll get a true percentage insight into how your team Is performing for example if they are hitting their targets, struggling to hit deadlines, or falling behind completely, enabling you to spring into action looking at the overall planning process and to find out the most important answer – why?
Time for Productivity measurement
Now, it may seem like an oversimplified way of how to measure productivity in business, but how many of us consistently pay attention to how long things take us to complete? Whether we're bogged down by procrastination or attending another important meeting that's popped up, it's easy to forget the basics of how long a task is taking and how long it should take.
As the saying goes, 'Time is money' and it just so turns out to be true in the case of productivity, so you may want to consider the following time metrics when it comes to productivity:
Establishing task duration and calendar hours needed for completion
Measuring overtime and why tasks require more hours and ultimately more money to complete
Creating a priority list of most to least important tasks for employees
Billable Vs Non-Billable hours for revenue reporting
Measuring time in the following ways not only gives you a bigger perspective on the things that you may have been overlooking but also allows you to set up, organize and plan tasks more efficiently than ever before – something that's guaranteed to filter down from management to all levels of employees.
Collaboration and Communication
It's crazy to think of all the ways that we communicate with each other on a daily basis, and in the world of work, it's no different.
From 'you can get me on slack' to 'I'll send you a zoom request' and 'can you please reply on the same email thread' it's easy to get lost in what we should be striving towards – simplified, concise and readable data that we can all access in one place – and yes, you really can track communication as an efficiency metric.
From all of the above communication drags, having one place to communicate, report, and export data from under 'one roof' really can cut back on lost time, not to mention missing or confusing information that's bound to threaten your productivity levels.
A recent survey commissioned by Siemens communications and SIS international research (SMB Unified Communications | White Paper | SIS International Research) revealed that globally, employees spend a shocking 17.5 hours a week addressing communication issues, but it gets worse – per employee this is calculated to be approximately $5000 per year.
The report also identified multiple 'pain points' that employees stated as having detrimental effects on productivity levels such as:
Barriers to collaboration
Inefficient coordination
Unwanted communication
What's the bottom line? Implementing a system that allows your team to clearly communicate essential data using one user-friendly dynamic tool will irradicate the pain points that can clearly have an impact when it comes to productivity measurements.
Employee Productivity – Who's doing what?
Now that we've explored the business metrics that can affect productivity levels when it comes to planning, completing, and communicating – what about the people behind your business, your employees?
As a manager, it's important to be aware of the value that employee productivity brings in the form of:
Return on Investment – The more productive your workforce, the higher the quality of work in terms of output and meeting the necessary deadlines set
Customer Satisfaction – A truly productive workforce delivers measurable, high-quality work ensuring customer satisfaction levels are at a level needed to retain and gain clients
The Wellbeing of Employees – A content and supported workforce are those most likely to stay and perform to the best of their abilities without being exposed to burnout or performance-related issues
And it's down to monitoring the workload of our employees that we can truly manage their productivity in terms of the above – so how do we do it effectively?
In each organization, we can identify those with different strengths, the ones that we can rely on, the ones we know raise the bar in terms of customer satisfaction levels. But to keep our businesses running productively and effectively, it's essential that we track who is responsible for which tasks, not only for traceability and responsibility purposes but also to ensure what we're assigning is productive from a business perspective.
Having a system in place that actively allows you to assign and keep track of the tasks you're setting for team members can be a simple and effective way of ensuring productivity levels are not only tracked but on the up, giving your employees the additional support of knowing what you do is for a reason when it comes to workloads.
What's out there in terms of productivity measurement platforms?
Whilst there are many ways that you can try and measure productivity and efficiency metrics using your own system, there are dedicated platforms out there, created specifically to oversee all of the productivity aspects mentioned in this article, giving you and your organization a clear picture of how productive you really are.
Time Tracking by Quidlo
One such solution on the market changing the way we measure time and productivity is Timesheets, by Quidlo.
Quidlo Timesheets is an intelligent time tracker that allows you and your team to manage:
Projects & Team Members
Assigned Workloads to Team Members
Time and Money Spent on Each Project
Time Management
Vacation/Leave Tracking
Communication Under One Roof
What's more, Quidlo Timesheets allow you to safely sync data between multiple devices, giving you and your team more control over time logging, working alongside the apps and tools you already use so that you can collaborate, plan and view crucial business information all in one place.
Want to know the best thing about Quidlo Timesheets? Its simple to use app and web platform gives you and your team significant insights into how your projects are progressing and how you're using your time and ultimately answers the question of 'are we spending our time wisely?
To quote the late Steve Jobs 'You can't mandate productivity; you must provide the tools to let people become their best'
If you'd like to know more about Quido Timesheets and how it can transform your business's productivity levels in regards to the points raised in this article, check out Quidlo Timesheets: Free Time Tracking App for Teams & Employees and see how you can raise your productivity game today.