Free time tracker
Quidlo Timesheets is free with full time tracker functionality for teams of up to 10 people. For teams above 10, we offer a fair, predictable pricing with no per-user fees.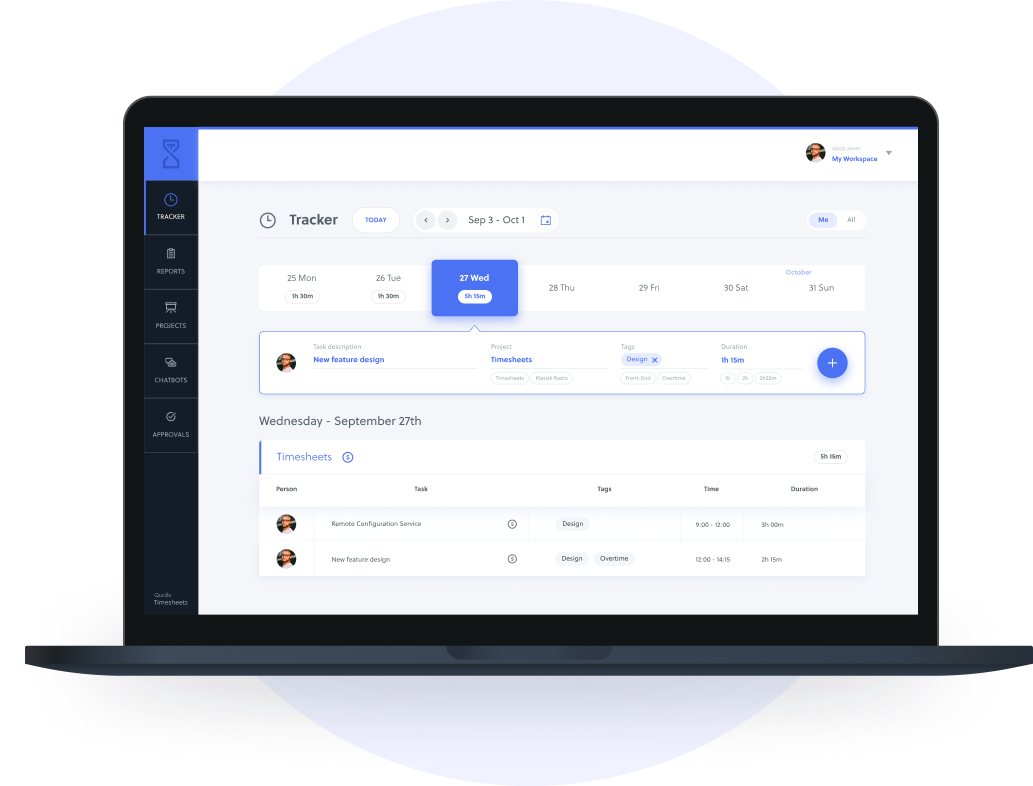 Track time wherever you want
Use our time tracker apps wherever and however you want. Track time on your tablet or computer with our web and desktop apps, or right from your phone with our Android and iOS apps. Use our Google Chat and Slack time tracking chatbots to log time without leaving your favourite messenger.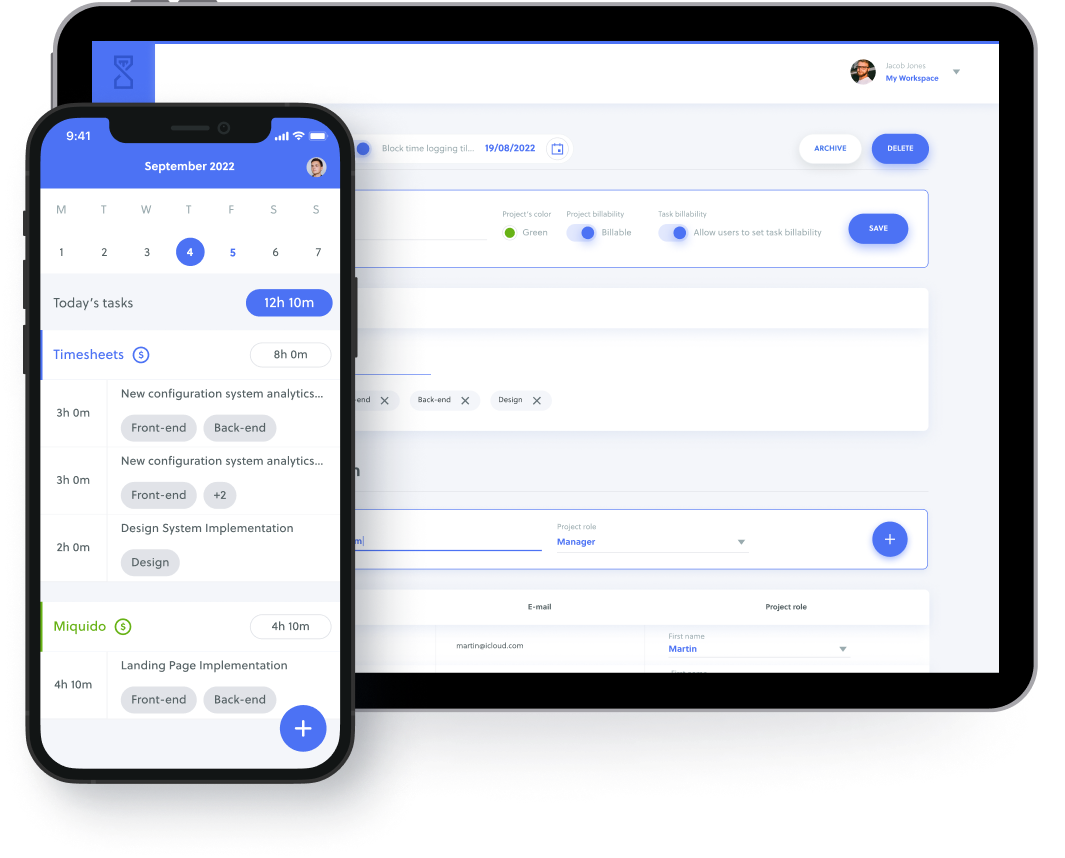 Web time tracker app
Use the Quidlo Timesheets web app for advanced functionality and detailed time management. Access it from your tablet or computer using any web browser.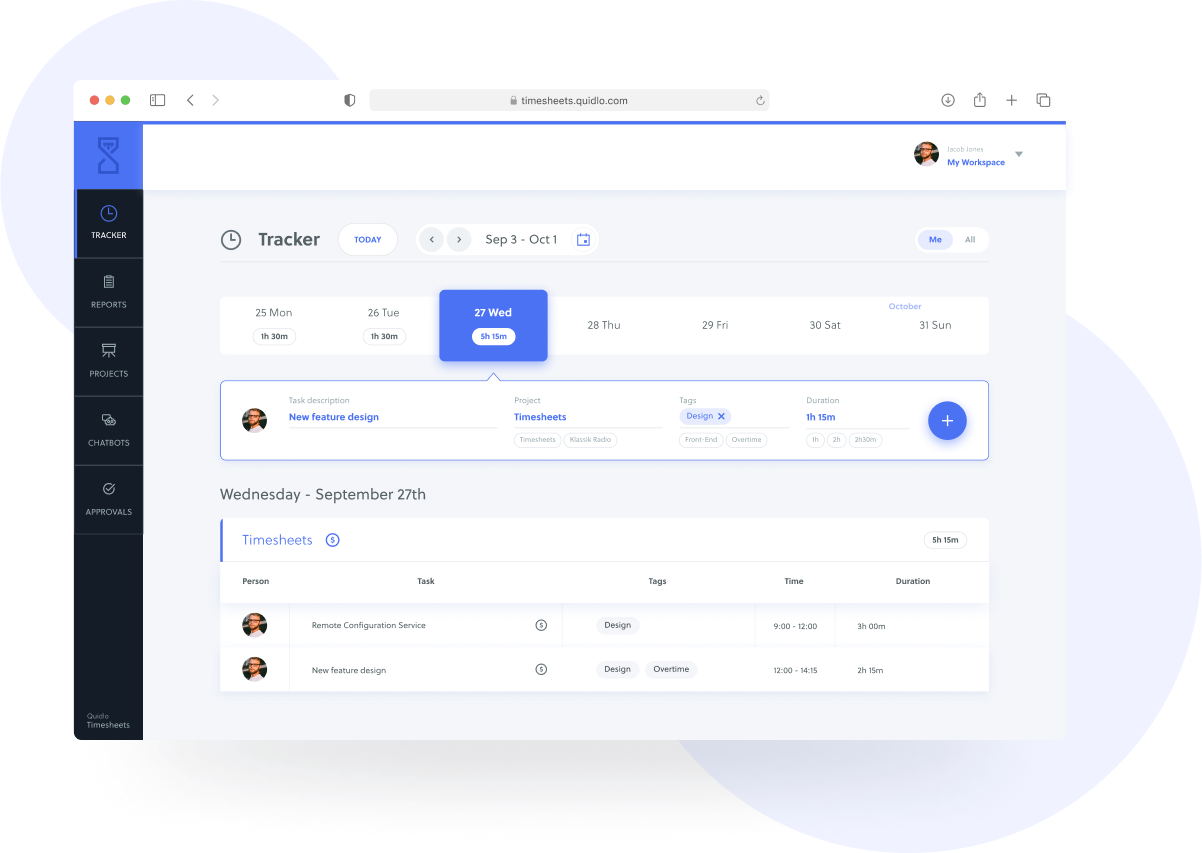 Desktop time tracker app
Try our desktop time tracker on Mac or Windows as a lightweight alternative to effortlessly track time without an internet connection.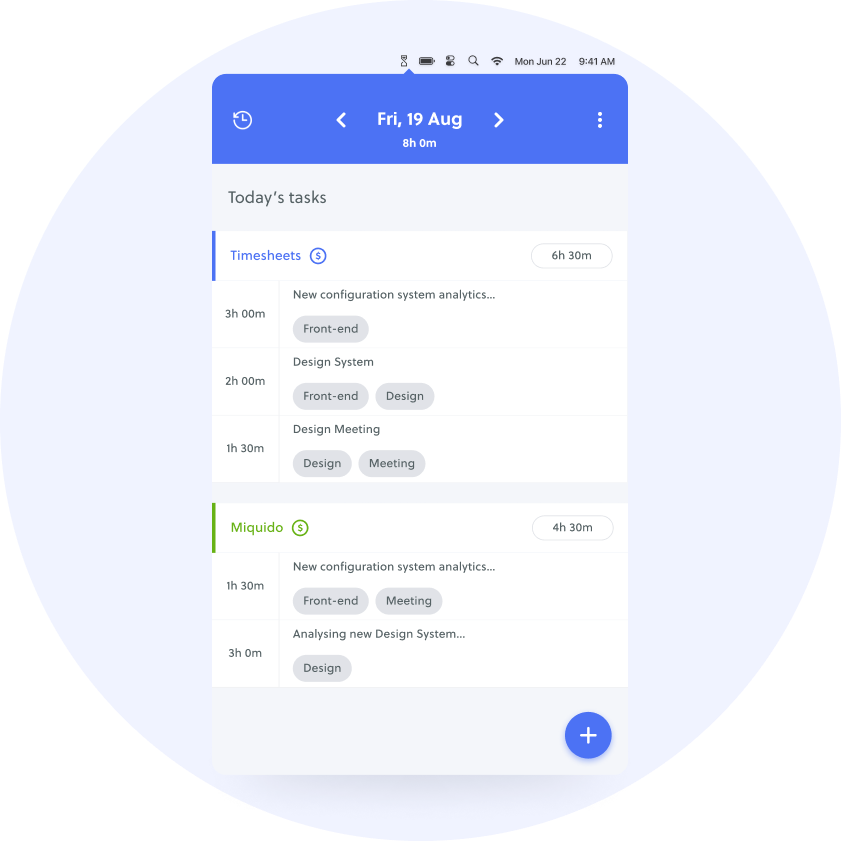 Mobile time tracker app
Download our innovative mobile app, built with powerful Flutter technology. Find it on the app store for both Android and iOS.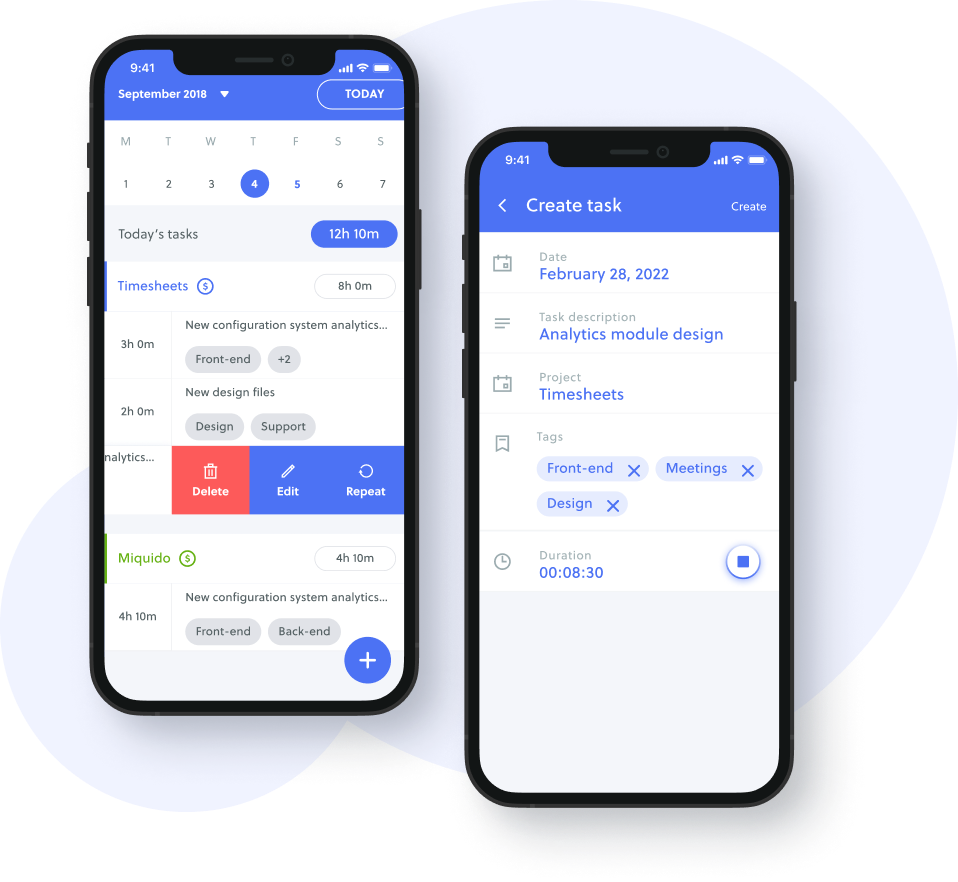 Generate time reports
Easily generate time reports, and export them to PDF, Google Drive, Excel or CSV. Share timesheets with your team and clients directly in the app.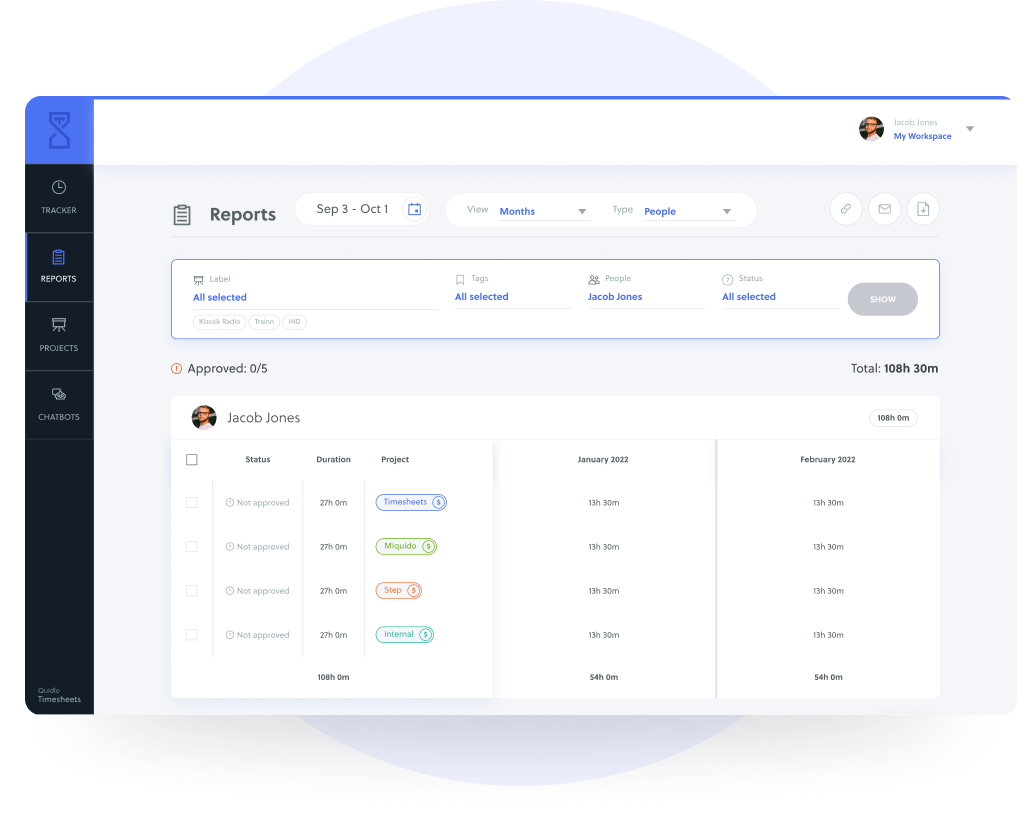 Manage users and projects
Make project and user management easy. Control who has access to what time tracking data, and give admin access to the people you trust the most.
Why is it worth to give Quidlo Timesheets a try
01

Increase efficiency

Use our time tracker to log time, analyse time tracking data and identify productivity bottlenecks.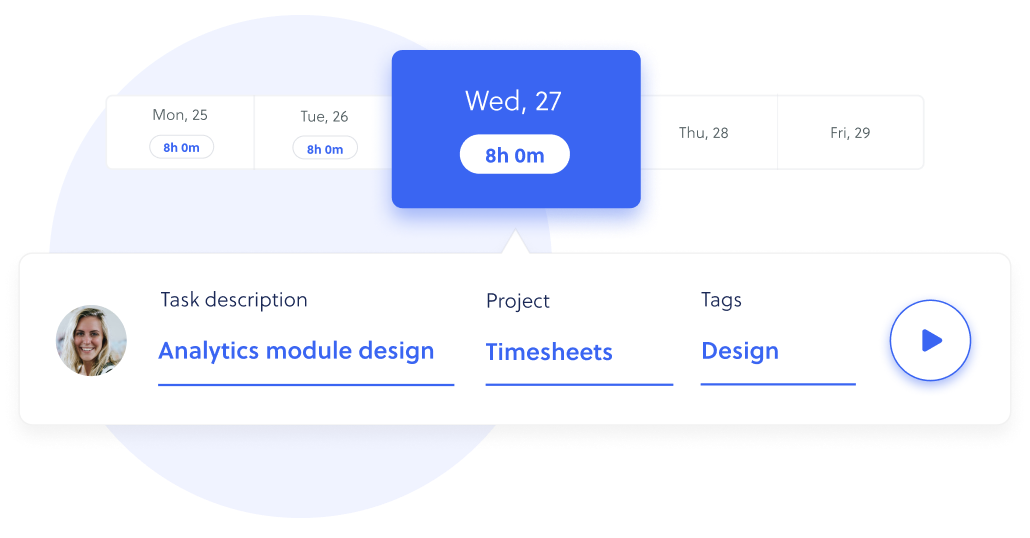 02

Give more visibility

Use Quidlo Timesheets to give your team and clients more visibility on work progress and how time is being used.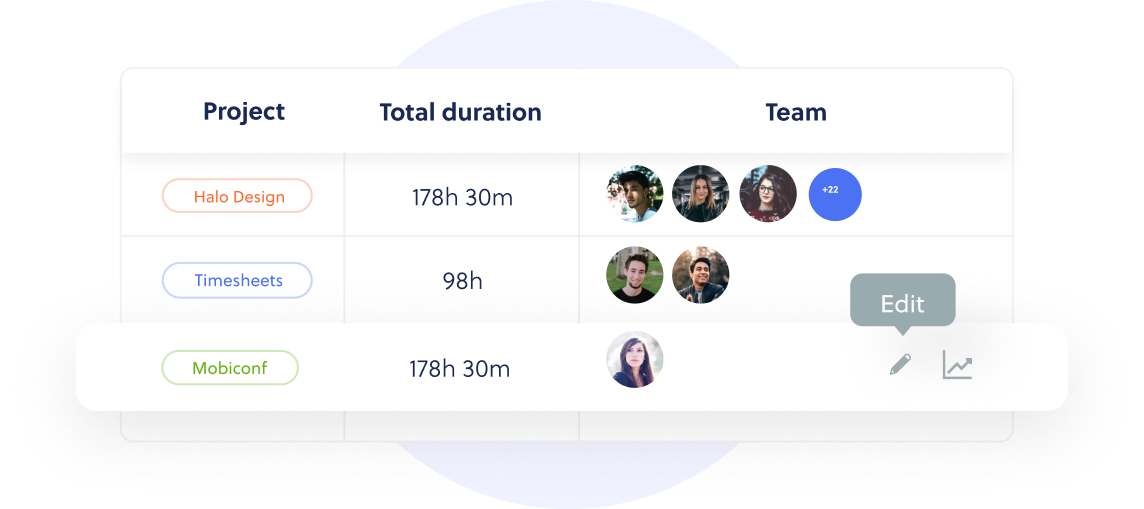 03

Predictable pricing

Unlike other time tracking tools, Quidlo Timesheets offers predictable pricing. We don't have per-user fees that quickly add up, instead, we charge a simple fixed-price fee. We also offer a free plan for teams of up to 10 people.