The best time tracker module in Quidlo Timesheets is available for all your employees. Reporting working time is now simple and fast.
Just login to Quidlo Timesheets, Tracker page is open.
Choose the day to log the working time:
Today button sets the actual date
Open calendar to go to the specific date
To add a new task fill in the fields below:
Task description
Choose the project
Duration – how many hours you spend on that task
By clicking plus button your time is logged and added to the list.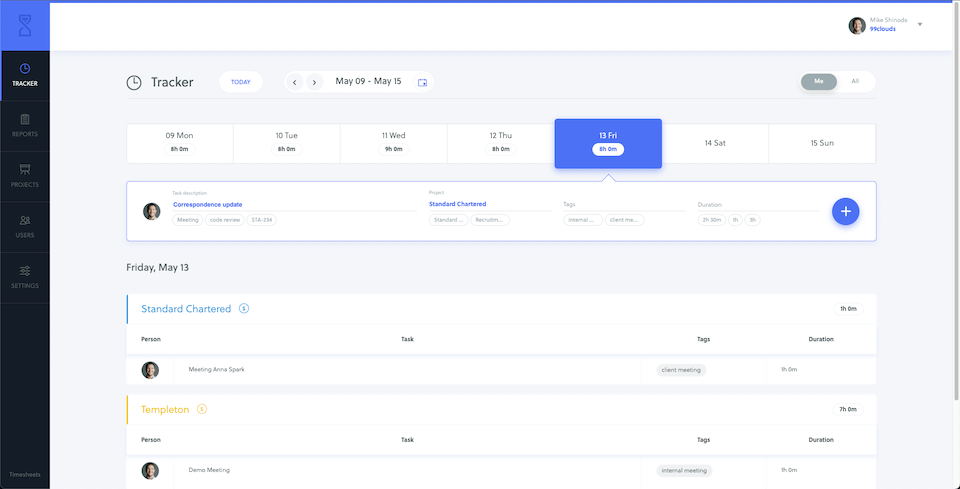 👉 Follow this link to learn how to use live time tracker mode.