Introduction to Quidlo Timesheets
Main modules
It has two main modules you will use on a daily basis:
Time tracker
It is a place where you will log time manually or use an automatic time tracker to log hours spent on tasks.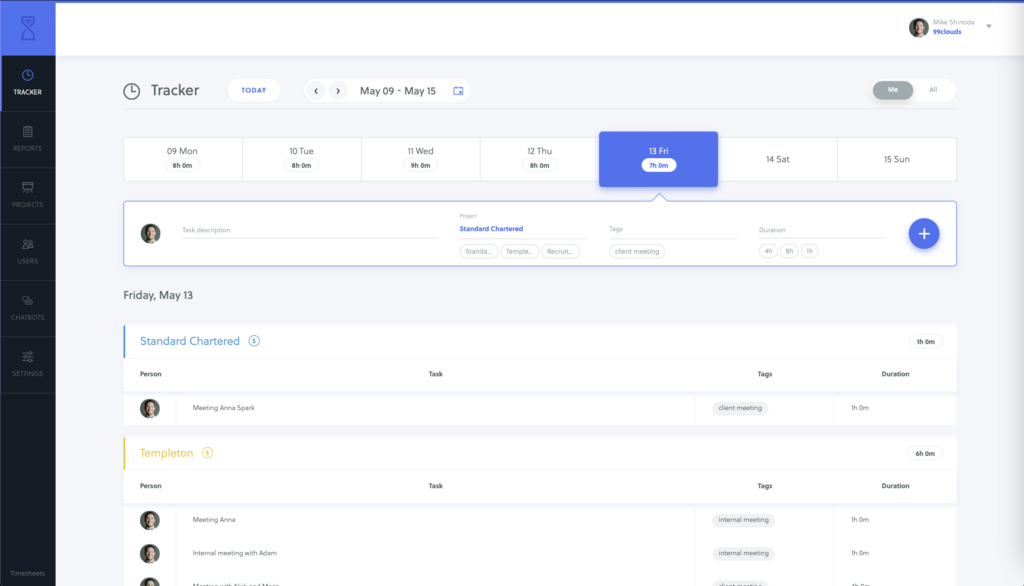 Reports
You will use the reports module to generate time reports. There are three types of time reports: Time by project, Time by people and Tasks. You can see the day, week and month view of those reports.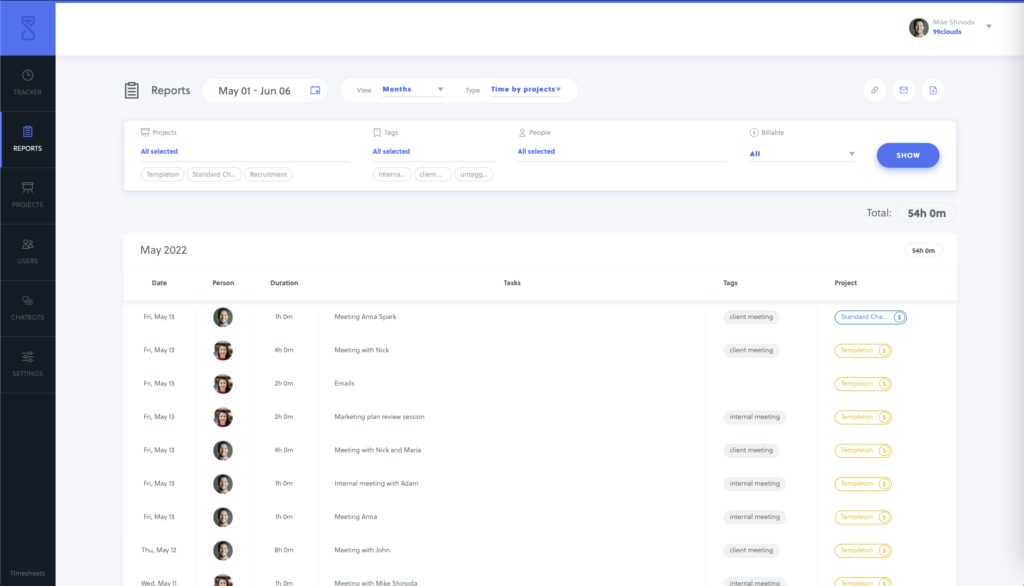 Administration modules
We have four administration modules in Quidlo Timesheets:
Projects
You create, edit and remove projects.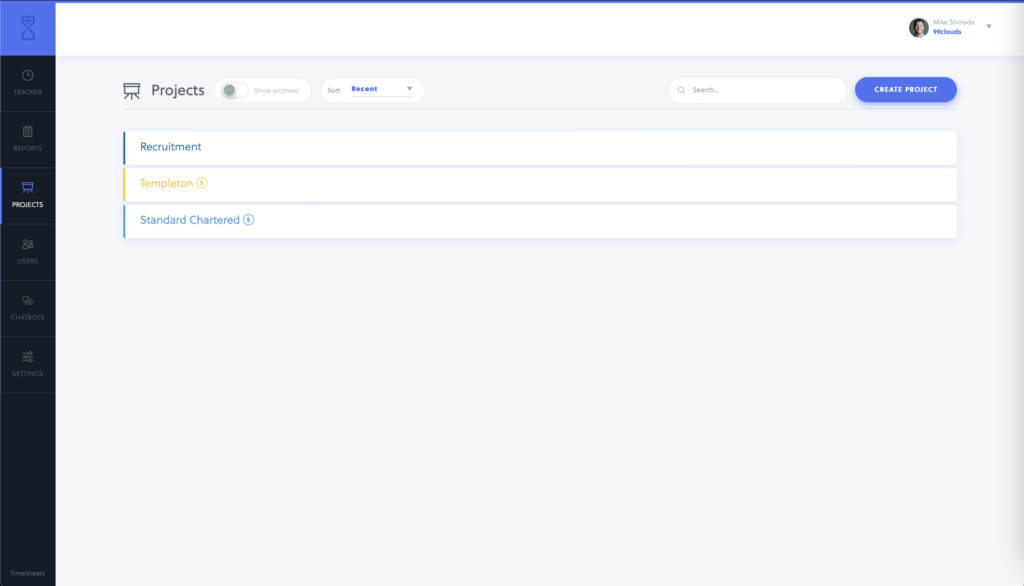 Users
Invite or remove team members.
Chatbots
Configure Slack and Google Chat time tracking chatbots.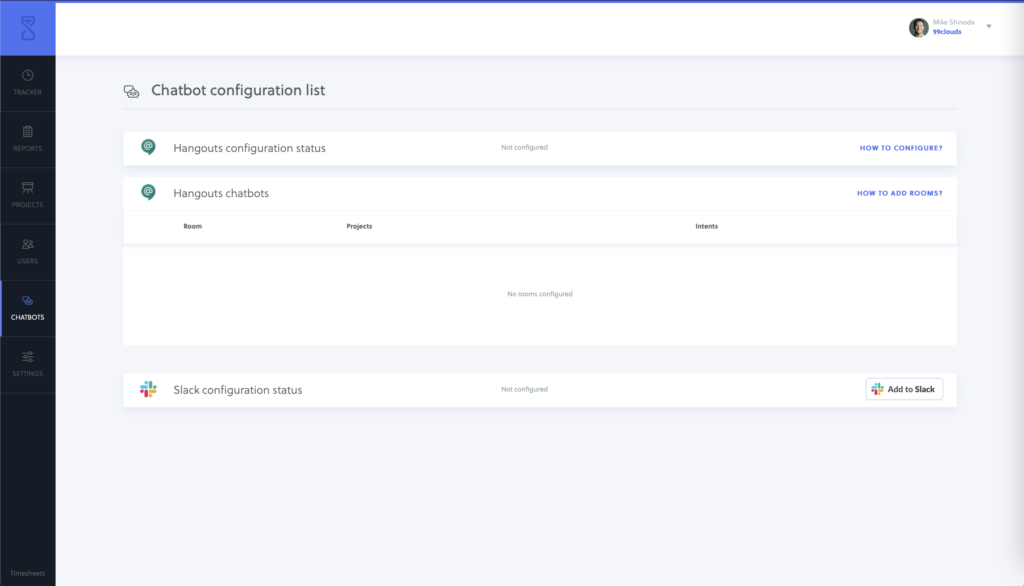 Settings
General organization configuration. You can also set up payments here.