The simple timesheet app your employees will love
Free 30-day trial.
No credit card required.
Trusted by 5,000+ global businesses.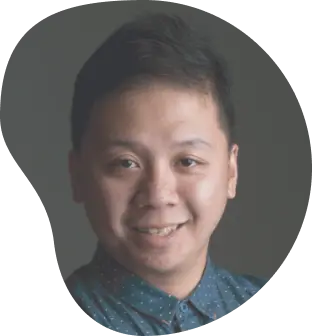 We had a chance to use different tools for time tracking, but found Quidlo Timesheets to be best option for us. Not only it is the most lightweight and user friendly solution that we know, but also provides all the features we need at a good price.
Have been using TS for years now. I am very happy with how simple and flexible the tool is.
Very easy to navigate and use! Best tool you can use.
Very intuitive to use, simple design and offers everything that you need.
Super easy to use. The first tool that does not discourage me from tracking my time.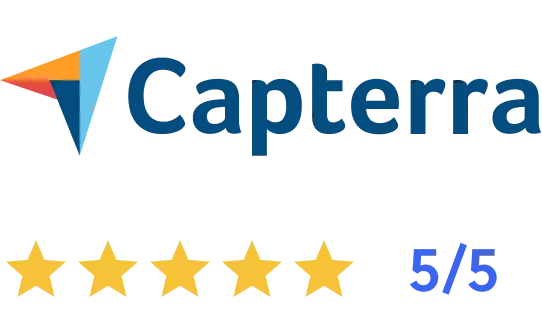 Why use Quidlo Timesheets?
Easily track or log tasks
Track time how you want to. Start or stop the time tracker, or log all your hours in one go.
View and share custom reports
Filter your data and see how many hours were spent on projects, by members or for each task. Share reports easily with your team.
Manage your projects with Quidlo Timesheets
Effectively manage your business and projects with key insights that will help you manage budget setting.
customers use Quidlo Timesheets
tasks reported by Quidlo Timesheets users
teams of all sizes use Quidlo Timesheets
Still considering?
Make sure to check out the frequently asked questions to dispel any doubts.
What is a time tracker?
A time tracker is an app or software that allows you to measure time spent on various tasks and projects. Time trackers are utilised by different industries to keep records for hourly workers, freelancers, contractors and / or remote teams.
Time trackers allow efficient project management by reducing wasted time, making billing hours worked more streamlined and improving visibility over how long is spent on tasks. Time trackers, like Quidlo Timesheets, can be integrated with other apps, such as Google Assistant and Slack.
What are the benefits of time tracking?
Time trackers have a number of different benefits for all kinds of industries and teams.

Productivity
Tracking time spent by you and your team can help keep you all on track, motivated and productive. You'll be able to clearly measure progress, avoid wasted time and hit project milestones more easily.

People management
Time trackers are great for managing the individuals in your team - especially if you are remote and they have their own work schedules and tasks. You'll be able to monitor their working hours and handle any time off - all in one place.

Project management
Time trackers are especially helpful when managing complex projects that have a lot of different moving parts. You can keep an eye on what is being worked on and by who, all while getting a clear understanding of how long each task typically takes.

Billing & finance
Time trackers can help you easily and efficiently manage payments to your team members that get paid hourly.

As well as this, time trackers help increase profitability by managing your project's budget and making sure you're getting exactly what you're paying for.

Transparency & communication
Time tracking can help promote transparency and communication within your team. Team members will be able to better communicate their task progress. Time trackers also keep team members accountable - as others can clearly see what they are working on and for how long.
How can a time tracking app improve employee productivity?
Time trackers are great at improving productivity by creating a sense of urgency. When you have a set amount of time to complete a task and a clear deadline you need to meet, you're usually much more inspired and motivated to get it done.

Additionally, time trackers can help your team to work more productively by revealing exactly how time is being spent. You'll be able to clearly see where time is being wasted, and be able to cut down on the activities causing it. It can also help you to flag tasks that take up too much of your employees' time.

As well as all of this, time tracking can help you and your colleagues identify which times of day they are most productive, and then capitalise on that. For example, some people are much more productive in the evening than others, so this is a perfect time for them to focus on more complex tasks.
How time tracking can save your company money?
Time tracking has the ability to save your company money by doing the following:

Employee billing
One of the clearest ways time tracking can help you save money is by allowing for accurate billing for each individual's tasks. This will help you avoid running into any expensive legal issues later down the line.

Increasing productivity
As time trackers help your employees to be more productive, you'll be ensuring that they aren't wasting time (and your money) on tasks that aren't relevant. In addition to this, time trackers will also prevent your team members from working over their scheduled hours - meaning that they will be more rested and likely to perform better at work.

Budget management
Time trackers are able to help you better manage your project's budget and see exactly where your money is going. You'll be able to make sure you're getting exactly what you're paying for and identify any tasks that appear to be a waste of resources.

Reducing the need for physical resources
Time tracker apps remove the need for physical resources like paper, pens, printed calendars and more. Not only does this help reduce your environmental impact, it will save you a lot of money in the long run.
How to measure the effectiveness of projects?
Measuring the effectiveness of your projects can be done using time trackers like Quidlo Timesheets. They allow you to clearly see progress for each task broken down, as well as how long each took. Additionally, time trackers can also help you to identify any problems, such as wasted time, roadblocks or extended task times.
What to look for in a time tracker?
There are many time trackers now available to use and choosing the right one can be difficult. Here are the main things to consider when making your decision:

Pricing
Make sure to check out the pricing options for each time tracker you look at. Decide what your budget is and work around that. It's a good idea to start with a low cost or free time tracker to start with so you can make sure it suits your needs before committing to it financially. Quidlo Timesheets has a completely free Starter Plan for small teams and has many useful features included.

User-friendliness
Everyone on your team should find it easy and painless to use the time tracker software. Test it out with everyone and make sure the interface is user-friendly. There's no point using a time tracker if it becomes a blocker itself!

Integrations with other apps
Many business are already using lots of different digital tools that help keep projects on track. Choosing a time tracker with integrations available will make everything work together seamlessly. Check out the many Quidlo Timesheets integrations here.

Trusted by respected companies
What better way to choose a time tracker than to use one that's already trusted by other great businesses? Find out if the time tracker has any existing users you recognise and use this to help make your decision. Quidlo Timesheets is already being used by the likes of TUI, Hello Fresh and many more!

Supports multiple devices
The reality is that you and your team won't always be glued to the same computer. Choose a time tracker that can be used of different devices so that you can use it on the go. Quidlo Timesheets can be used as a web app, on your phone and on your desktop.
Who can make the most of time tracking?
Time tracking can benefit a wide variety of industries and companies. Here's those that will benefit the most from a time tracker software:

Businesses with hourly workers
If your business has staff that get paid hourly, time trackers are essential. They will allow you to accurately track how long each individual has worked and ensure that nothing is missed of forgotten.

Remote teams
If your team works remotely, a time tracker can help you to make sure communication is easy and things are kept transparent. You'll be able to measure project progress and everyone's contributions from anywhere.

Freelancers
If you charge your customers on an hourly basis, time tracking can help make sure you avoid under or overcharging for your time. It will also ensure transparency with your clients and help maintain the relationship.
Start using Quidlo Timesheets
Try Quidlo Timesheets for yourself with our 30-day trial. No commitment or credit card required.
Start Quidlo Timesheets free